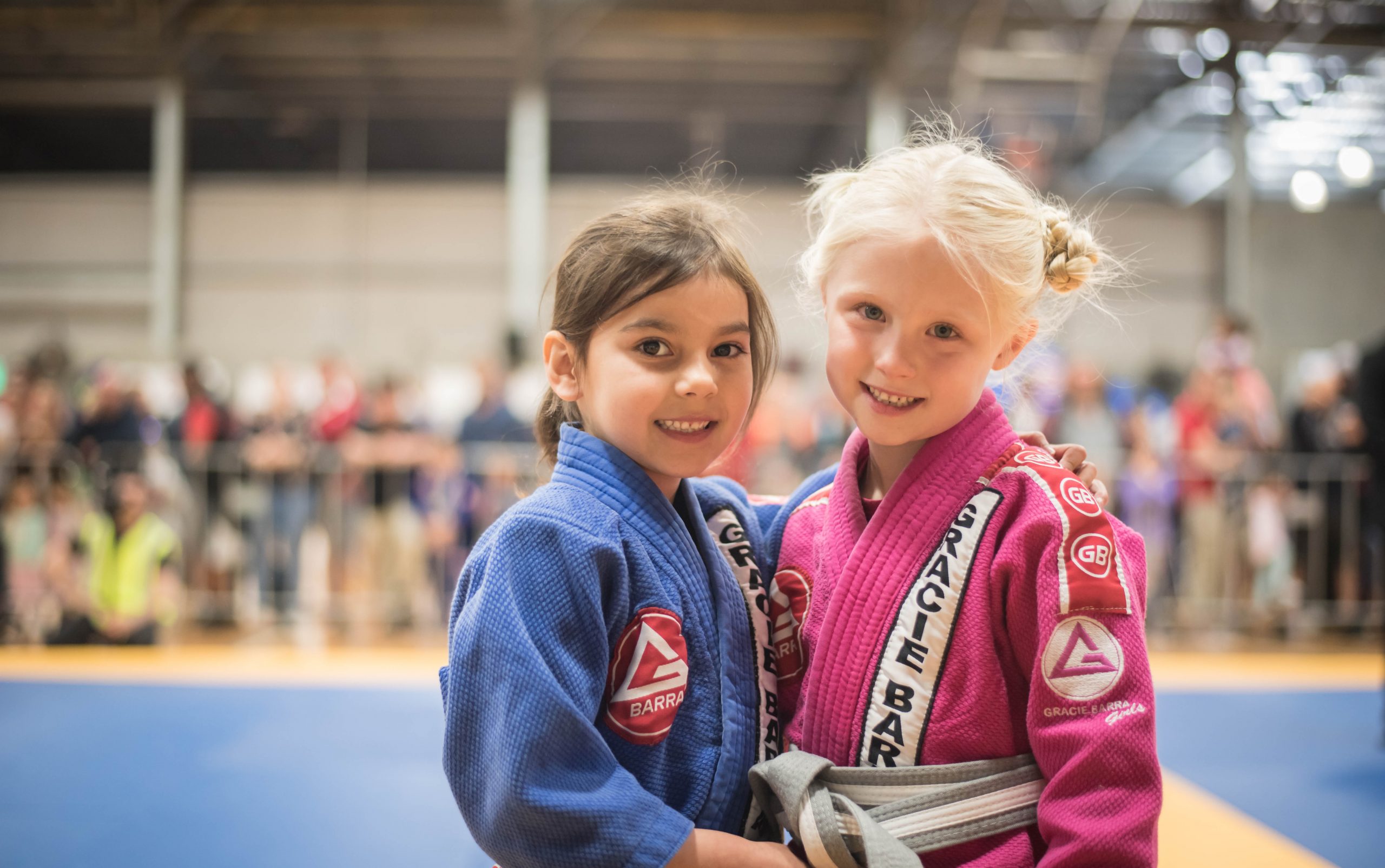 The Gracie Barra Jefferson City After School Program is a great alternative to traditional after school care. Our Certified instructors not only encourage a healthy lifestyle but also provide a positive environment for children to learn the fundamentals of Brazilian Jiu Jitsu alongside their peers. Whether you work until 5 pm or would like your child to participate in martial arts and yet be home early enough to spend time as a family, we fill a variety of needs.
What makes Gracie Barra Jefferson City After School Program Different?
Our program has been designed to assist parents in providing the tools and skills each child needs to overcome daily obstacles. Whether this involves being bullied at school, feeling peer pressure from friends, lacking focus with school work, or experiencing low self-esteem, the Gracie Barra Jefferson City After School Program focuses on self-improvement through the principles of Brazilian Jiu Jitsu. Each day, children have the chance to develop confidence through the skills our instructors teach, in an environment in which they can utilize their energy. Our instructors emphasize the importance of a healthy mind and body through daily martial art classes and customized leadership activities.
What does the Gracie Barra Jefferson City After School Program offer?
Students are picked up daily after school and transported to our facility where they eat parent-provided snacks before commencing their age-specific Jiu Jitsu activities.
What ages do the Gracie Barra Jefferson City After School Program Support?
This program is available for elementary school children between the ages of 5 and 12.
Please note that this program is not a daycare and does not provide any form of babysitting services. Our program is first and foremost about quality martial art instruction involving physical fitness and passing down of philosophical teachings of Grandmaster Carlos Gracie Sr.
Professional development days, early dismissals, Spring Break, and summer camps are not included as part of our After School Program.