The Gracie Barra Brazilian Jiu-Jitsu School of Charlotte, NC was founded in January 2012. Our school is the effort of Instructor Diogo Silva de Souza, a Black Belt under Prof. Adao "PQD" Januario, a 3rd Degree Black Belt under Master Carlos Gracie Jr.
We offer world-class level Brazilian Jiu-Jitsu instruction for individuals, families, and Law Enforcement Officials of Mecklenburg County. We strive to become a reference for physical education, character development, self-defense, and world class Brazilian Jiu-Jitsu training for the communities of the Greater Charlotte Area.
The Gracie Barra Charlotte Brazilian Jiu-Jitsu classes are aligned with the Gracie Barra Program Structure developed by Master Carlos Gracie Jr. to meet specific learning needs of people with different ages, gender, and levels. Our locations offer a clean, friendly and progress oriented environment, which allows the students to have a challenging, inspirational and warm learning training experience that will make them feel like coming back.
GB Charlotte is for anyone who values discipline, wellness, martial art, respect, and who is looking for a life-style that embraces and consistently improves all aspects. It doesn't matter if you are a person with no training background that wants to lose weight or learn self-defense, a busy business person looking for a stress relieving activity, a parent searching for something to compliment the education of your children, or an experienced martial artist aiming for further development of your fighting skills; come to the school. We are sure you will find an exciting and challenging place that will allow you to achieve your goals.
Our Weekly Schedule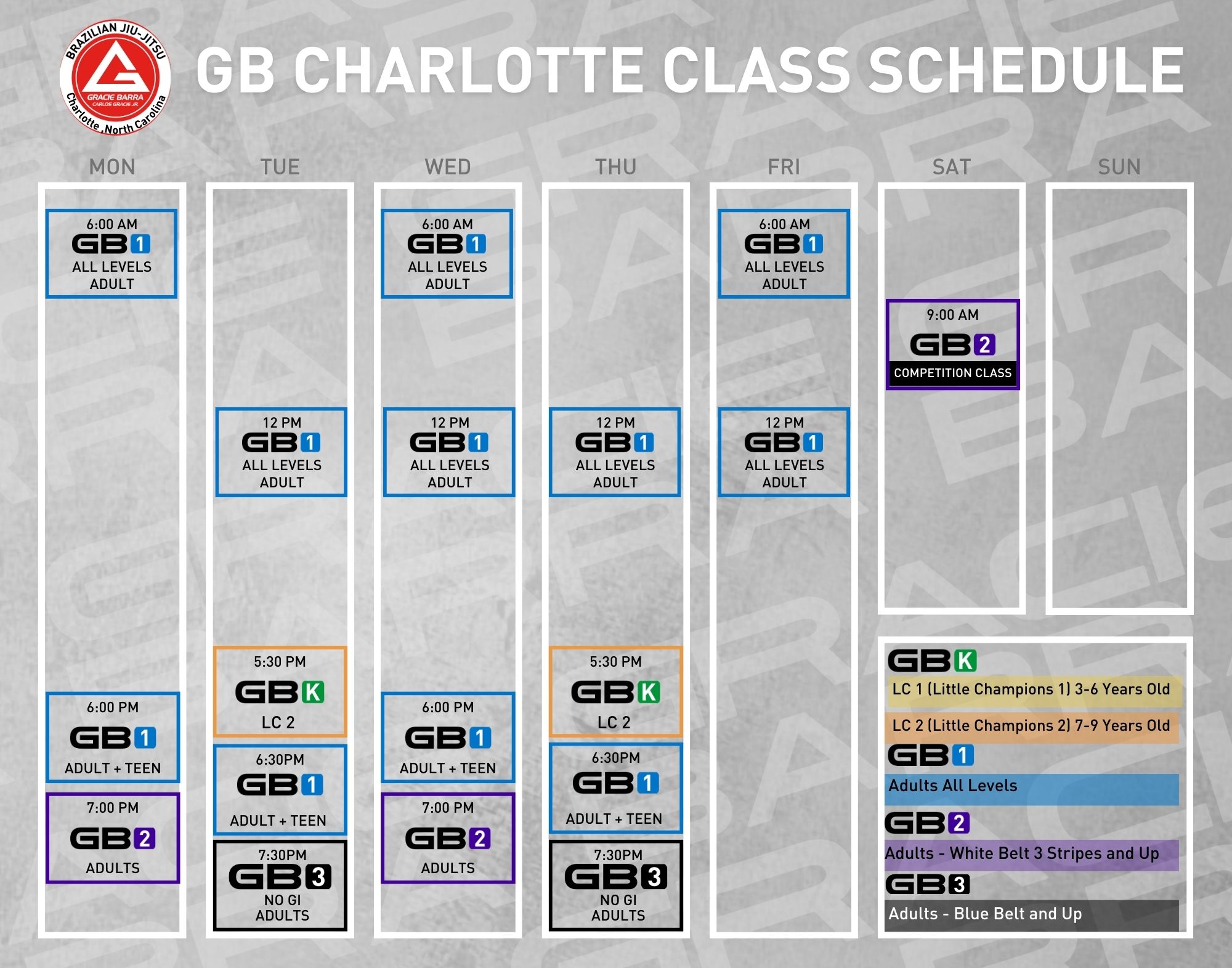 Our Instructors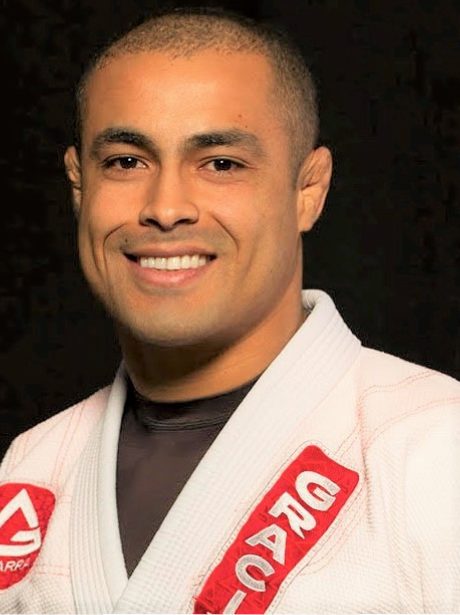 Prof. Diogo Silva de Souza
ICP4, ICP5
Diogo began training Brazilian jiu-jitsu (BJJ) at the age 16 in  Macaé, Rio de Janeiro, Brazil. He like many wanted to get in shape and decided to give BJJ a try. It wasn't long before he embraced BJJ as a way of life and much more than just a way to stay fit. Diogo student …