Gracie Barra Ashburn is a Veteran owned business that supports Master Carlos Gracie Jr's vision of bringing the benefits of martial arts and self-defense to everyone in the community.
Gracie Barra in Ashburn offers Brazilian Jiu-Jitsu for everyone! Our martial arts classes are for beginner, intermediate and advanced students. We also teach specialty classes for kids, women's self-defense, and even weight loss. Whether you want to meet your fitness goals or develop an important life skill, our instructors are here to help guide your journey.
When you train Jiu-Jitsu with Gracie Barra Ashburn, you join a brotherhood of like-minded students who train for the greater good. We value integrity and development to help our students become the very best versions of themselves. Contact us today to learn more about Jiu-Jitsu or view our schedule to find a class that fits your needs.
Come try out a FREE INTRODUCTORY CLASS for yourself, and see why our students are calling Gracie Barra Ashburn their second family!
Our Weekly Schedule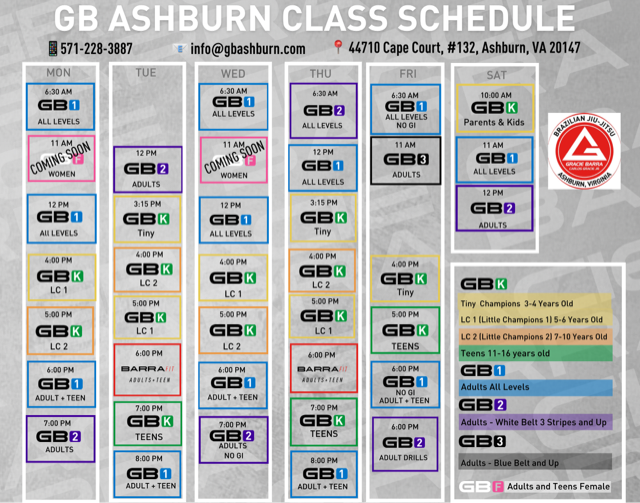 Our Instructors
Professor Charles Gomes
Professor Charles Gomes Black Belt professor Charles Gomes, martial arts instructor in Ashburn, VA BJJ Rank: Black Belt 2nd Degree What BJJ means for me: When you think of jiu-jitsu you may think of submissions you see on the UFC, but for me jiu-jitsu is so much more than what happens on the mats. I look …