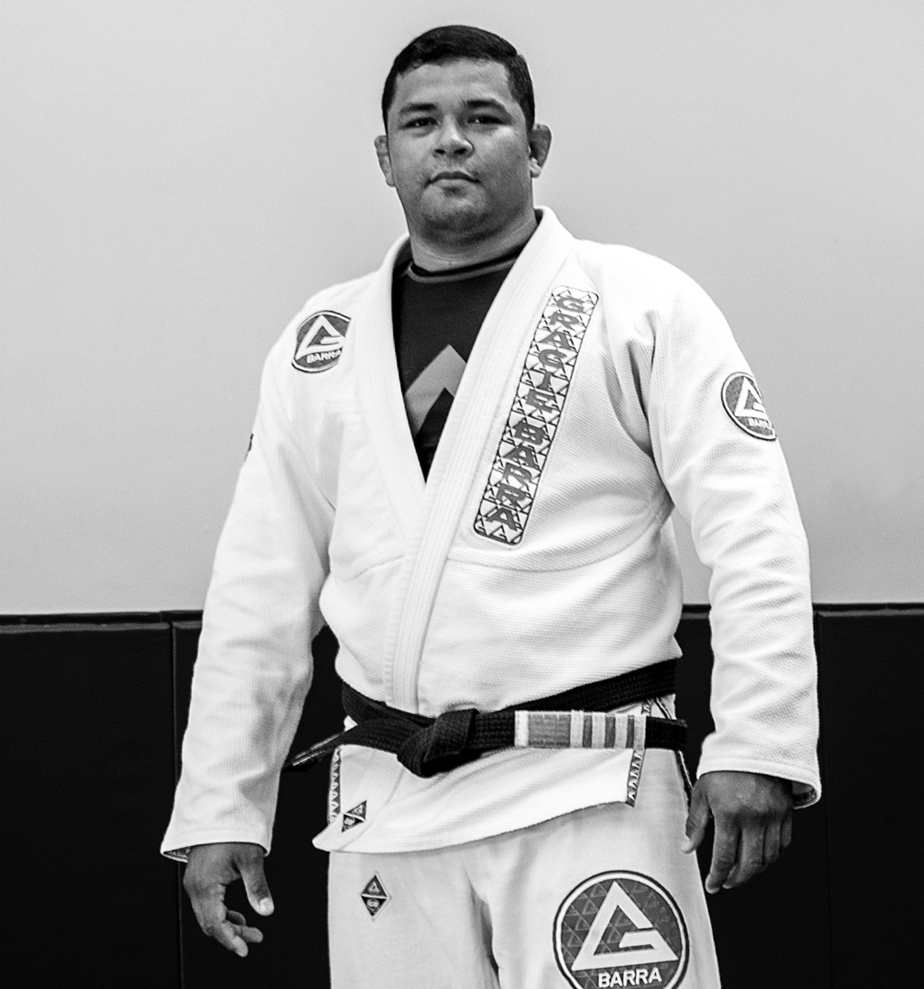 Prof. Thiago Reinaldo – 3rd Degree Black Belt
My name is Thiago Reinaldo de Souza, a 3rd Degree black belt in Brazilian Jiu-Jitsu from Professor Henrique Machado.  I'm a competitor athlete and professor for Gracie Barra Stafford and received my black belt in the beginning of 2008.
I started training Jiu-Jitsu in the 90s and my interest in Jiu-Jitsu began after watching Royce Gracie fighting in the UFC. Since then I had a great desire to learn Jiu-Jitsu; however, it wasn't until 1997 that I really began training, when a friend invited me to see the gym where he trained Jiu Jitsu. I started training there with him and have never stopped training Jiu-Jitsu since.
I started my sport career at Gracie Barra Amazonas in Manaus, Brazil, where I performed as a head instructor and professor for over 10 years, helping our Competition Team and bringing new people to start training the Gentle Art, as Jiu-Jitsu is also known.  Since then my goal has been to improve people's lives through Brazilian Jiu-Jitsu.
I have  traveled to many different cities and states to train and improve my techniques and teaching methods.  Thanks to Jiu-Jitsu I have visited great places, seen different cultures and also made many great friends.