Jiu-Jitsu for Teens: From Overweight to World Champion in 5 Years
Jiu-Jitsu for Teenagers. My Own Personal Account
*Credit: Prof. Flavio Almeida – GB North Phoenix*
Next week will begin our Jiu-Jitsu for Teenagers Program at Gracie Barra Rockledge. As we build this program and work to have a positive impact on teenagers in our community, sharing my personal story may give parents an insight into the powerful effects Jiu-Jitsu can have on teens.

My Story…
I started training in Brazilian Jiu-Jitsu at the age of 13.
Memories are still fresh of my life and my own self-perception before I began training in martial arts.
I remember the day I walked into Gracie Barra for the first time.
Master Carlos Gracie Jr greeted my father, my brother Ricardo and I on the edge of the mats.
He was friendly and already had the same resemblance of wisdom he has today although he was probably in his early 30s then.
It was intimidating though. Very intimidating.
My father knew it was important for us to learn how to protect ourselves. We were being bullied by older kids who lived nearby. Our father could not stand the idea of us coming home humiliated.
He said "you either learn to handle it yourselves or I do it and will end up in jail. "
My father, he is one tough man!
Ricardo enrolled right away. He had friends from high school who already trained at GB. Among them a 15 years old Marcelo Rezende who is now a 4th Degree Black Belt and Regional Director Of GB in Australia.
I resisted.
I had many issues teenagers face today: low self-stem, overweight, no focus, no motivation, victim-ism, isolation, etc.
Ricardo insisted and yet I still resisted.
It took me 12 months until one day I gave in and went to watch the Jr's & Teen Class.
Prof. Marcio Feitosa, Head of Instruction of Gracie Barra Global-then a green belt and junior coach for the Kids Program.
The environment did not seem as intimidating so, I decided to give it a shot.
I had a blast!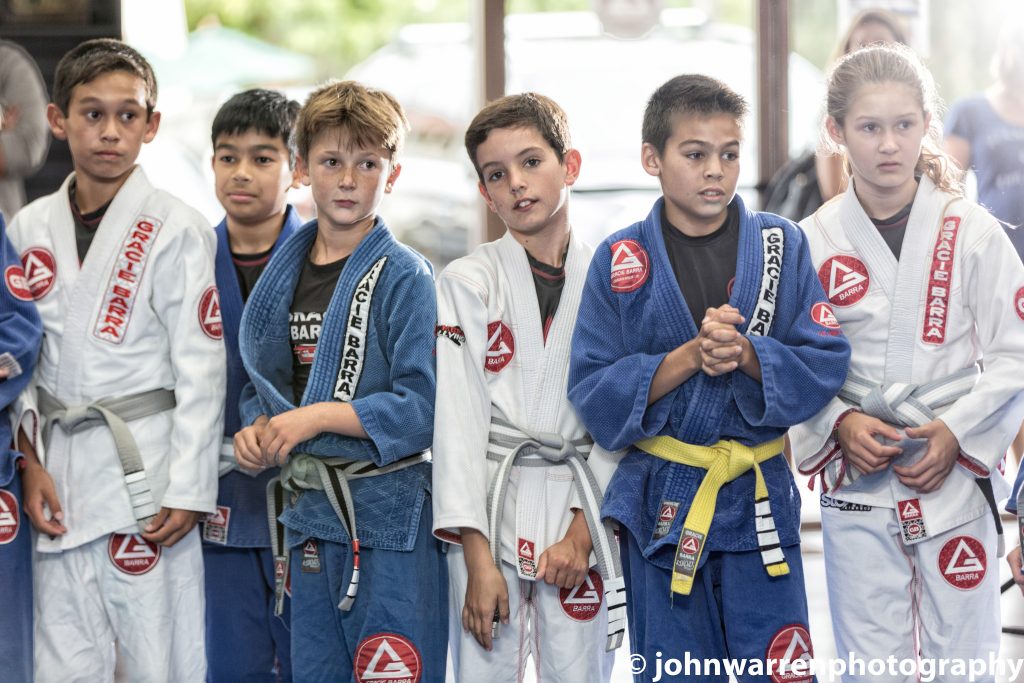 The Instructors made sure the class was fun and very practical.
For some reason, they seemed to believe in me much more than I believed in myself. They even gave me a nickname, "little dog" after my brother who was already shining on the Adult Program and was called "Big Dog"
But I was not quite convinced yet…
It was then I was paired up for training with this tiny little guy, who was about my age but half my size. He was a yellow belt and seemed pretty tough.
His nickname was, "Piu-Piu" (after Tweety Bird from Looney Tunes) made me think: "he cannot be that good, he was half my size."
Man! I have never been so wrong in my life. Piu-Piu, who is now a 4th Degree Black Belt and the head of GB Wear Global Operations, twisted my body in ways I did not know it was possible.
Four very quick minutes later the instructor screams, "tempo!" (Time in Portuguese).
I had no idea what happened, but I knew I was about to make a change to improve.
For the first time in my life, I felt a strong desire to become great at something.
The encouragement of the Instructors was amazing! They taught me I could do things I thought to be impossible. They helped me to experience for the first time in my life the respect earned through hard work.
They kept setting goals and holding me accountable to them while always making sure I had fun and felt appreciated.
A Passion is Born
Six months went by…
I lost all the extra fat in my body, decided by myself to stop drinking soda and eating junk, I even started to have a six-pack.
I decided to register for my first Jiu-Jitsu tournament: the Rio De Janeiro State Championship Of 1993 as a Yellow Belt.
I was proud of myself for entering the tournament. I heard a lot of people saying, just go have fun, what matters is that you are willing to participate.
I wanted to win though! I did not go there to take part in it. For the first time, I found something I wanted to be great at.
Oh, man… But the nerves! I cared so much. The possibility of losing freaked me out! Walking into the unknown and having no idea how was going to come out of it was nerve-racking.
I won!! Two matches to the gold. It was amazing and the rest is history.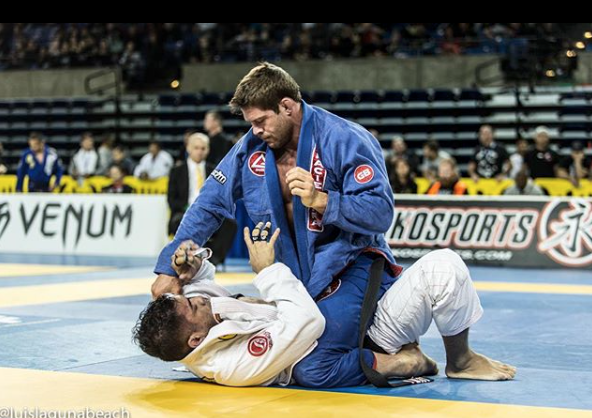 From Insecure Teenager to World Champion
I went on a winning streak for the next 9 years which earned me the world title in 1997 and 1999.
13 to 19 years old, good grades, no drugs nor alcohol.  Just a boy pursuing his dream of becoming a world champion. Surrounded by great role models who taught me the value of loyalty, hard work, teamwork and to never give up.
Jiu-Jitsu taught me not only to protect myself but also how to plan my day, eat well, set goals, have dreams, and have the courage to chase them.
Enrolling at Gracie Barra was the turning point of my life.
Would I have excelled had I not joined GB on that rainy Tuesday night in February 1993? Probably not.
I had more ingredients to be a troubled teenager than to become a world champion at age 17.