A-Z Guide to Brazilian Jiu-Jitsu Self-Defense Training for Women
A-Z Guide to Brazilian Jiu-Jitsu Self-Defense Training for Women
Conditioning and confidence. Optimized health. A better body. Jiu-Jitsu, a Brazilian form of martial arts, is one of the only ways for you to exercise, strength train and learn self-defense.
Here's all you need to know to start training in Jiu-Jitsu: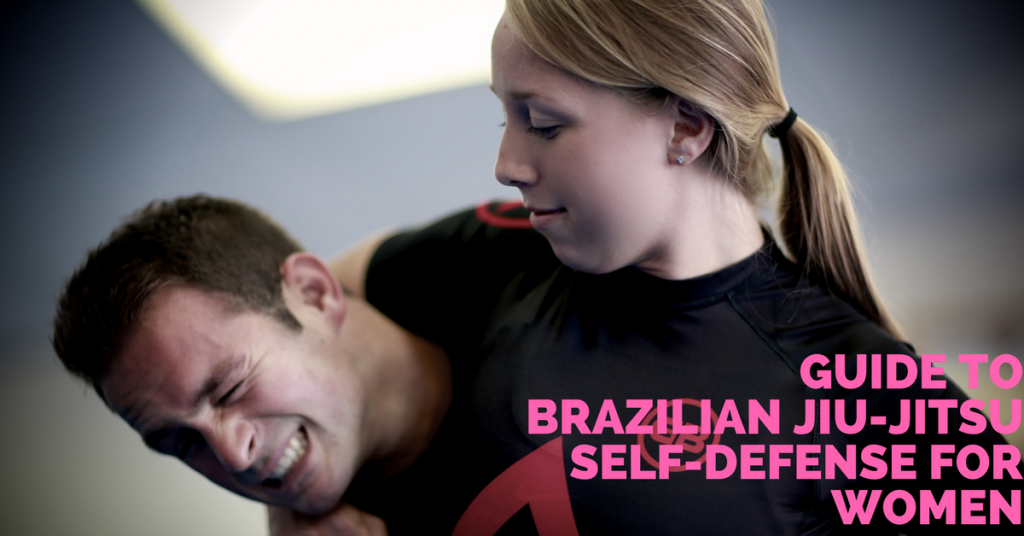 Brazilian Jiu-Jitsu: A Beginner's Guide
Brazilian Jiu-Jitsu (BJJ) is a combat sport that is considered by experts as one of the core three components of mixed martial arts (MMA). It started in the 1900s by a Japanese jiu-jitsu master named Mitsuyo Maeda, who moved to Brazil from Japan. He brought the sport to Brazil, where Carlos Gracie Sr. and his family learned about Jiu-Jitsu and opened the first school there.
How to Start Jiu-Jitsu for Beginners
Brazilian Jiu-Jitsu is a form of fighting that uses grappling (close fighting) techniques to maneuver opponents to the ground to overpower them through various holds to force them into submission to tap out.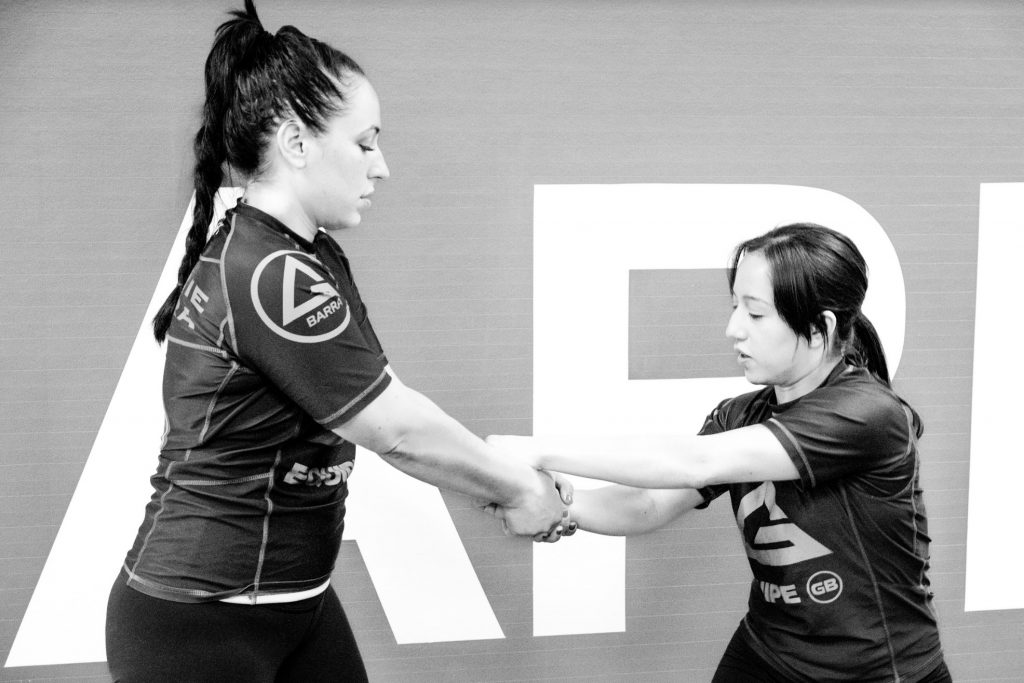 The Physical Requirements
Brazilian Jiu-Jitsu incorporates learning maneuvers and counter-maneuvers to dominate opponents down. Safety is imperative to reduce injuries. Always listen to the tips your instructors provide. BJJ will require stretching, agility, physical strength, and endurance. Resistance training and strength training can help with each sparring segment.
Belts and Rankings
Players are ranked by their belt color as they progress from one practice level to the next and display knowledge and skill-sets based on belt colors:
White Belts
A beginner belt. You will learn basic defensive maneuvers.
Blue Belts
Your training is more intensive, with additional time on the mat demonstrating different maneuvers.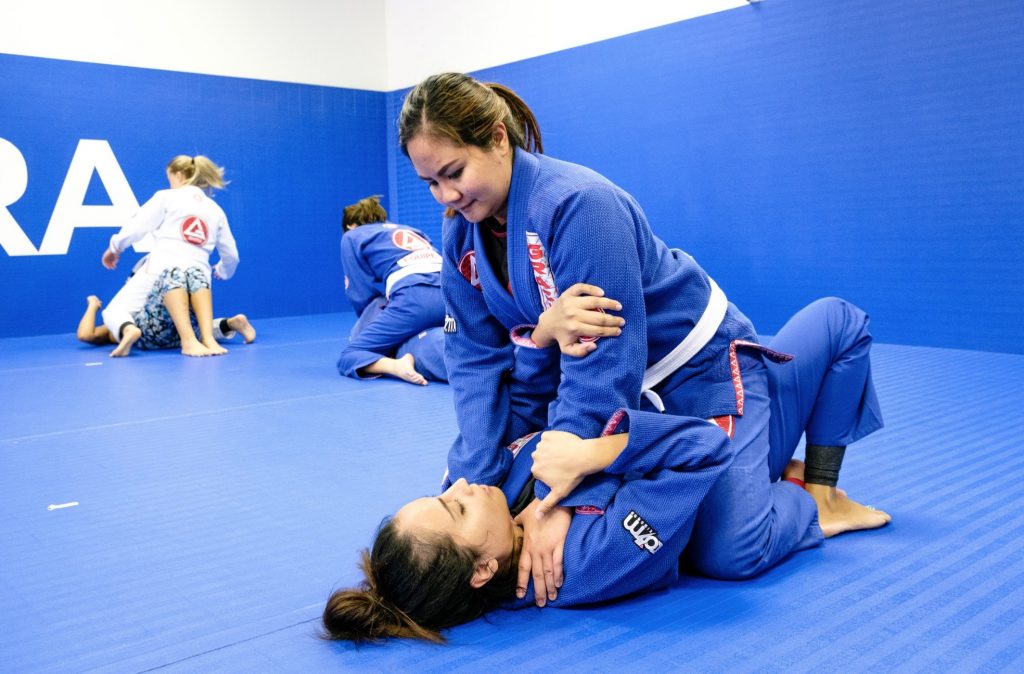 Purple Belts
You can train others, but it requires two years of experience as a blue belt.
Brown Belts
One of the highest ranks, to achieve this requires five years of experience.
Black Belts
Like a brown belt, this is an expert level that requires years of experience.
Red/Black (Coral) Belts
A mastery level, this is typically for professors or instructors.
Red Belts
This is a competition or professional level as an expert.
The Uniform, Belt, and Your Hair
Gi and Belt
When you start, you'll buy a Gracie Barra uniform and belt.
Shoes
Shoes aren't allowed on mats. Wear flip-flops from the locker room to the mats.
Your Hair
If you have long hair, tie it in a knot so it won't obstruct you on the mat.
Jewelry, Rings, and Watches
Remove all jewelry, rings, and watches.
Mouth Guards
A mouthpiece may not be required but is recommended.
Other Items
Additional equipment as you progress includes spats, grappling tights, gear bags, gloves, MMA trunks, and protective gear.
Rules About Cleanliness
Wear fresh clothes and have fresh breath, as you are in close contact with teammates. You may be pinned to the mat or vice versa.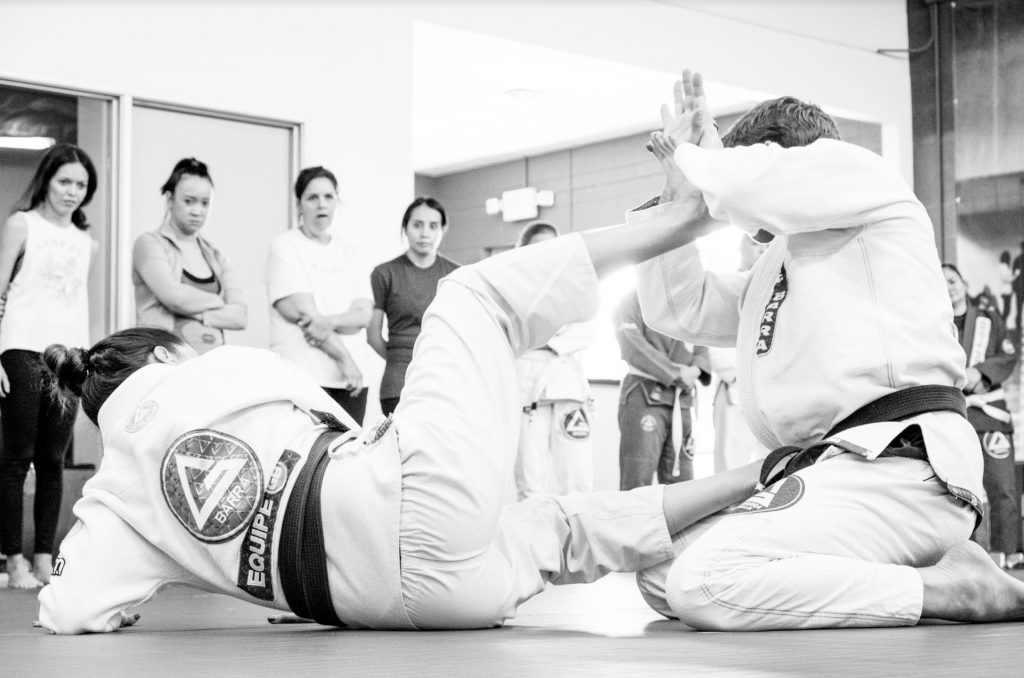 How to Work With Teammates
To be a good teammate, stretch before classes, keep it light, be friendly, and remember, you're there to learn. You will learn grappling techniques and tapping out (submitting). To master Jiu-Jitsu, focus on maneuvers that you find difficult. It might take a few sessions, a few weeks, or a few months. This is where people usually get frustrated, but always allow yourself time to train. Set up goals like allowing teammates to make you tap out 10 times. It reduces your ego and teaches you patience while you learn different maneuvers.
Ultimately, Brazilian Jiu-Jitsu can be a lot of fun. It can also be time-intensive, so allow for a lot of learning curves. The goals are different. You might be pinned to the floor thinking, "Okay, how do I get out of here?" As you learn more techniques, your level of expertise will improve.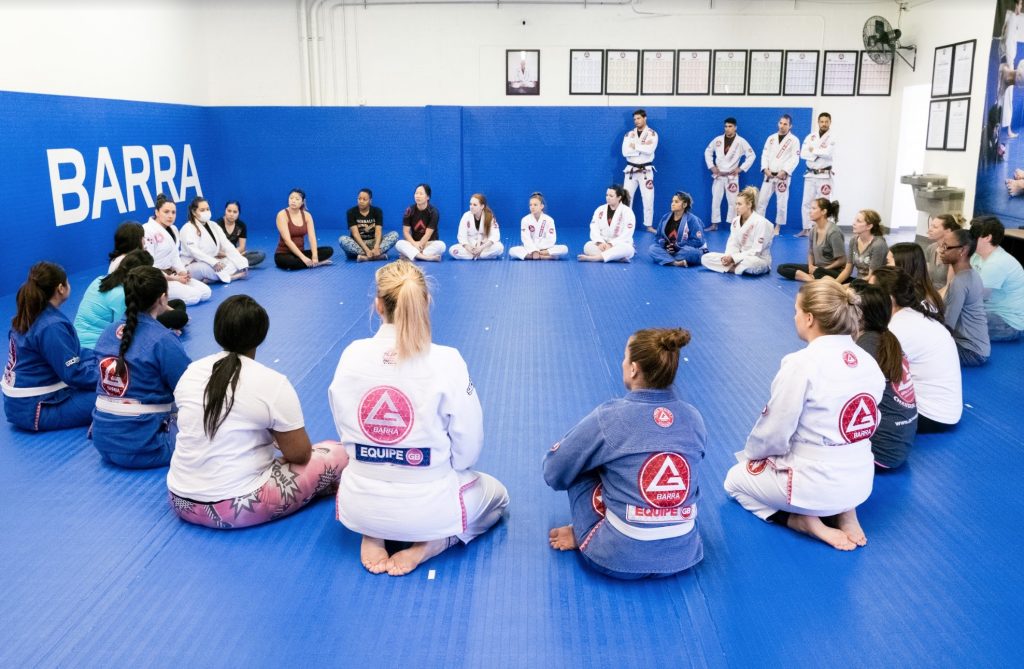 ---
Gracie Barra Rockledge is a family oriented Brazilian Jiu-Jitsu and Self-Defense School located at 1840 US-1. Our programs offer classes for individuals of all ages, levels, and backgrounds. Call us at (321) 305-4687 to book a free intro class.