What You Need to Know Before Starting Brazilian Jiu-Jitsu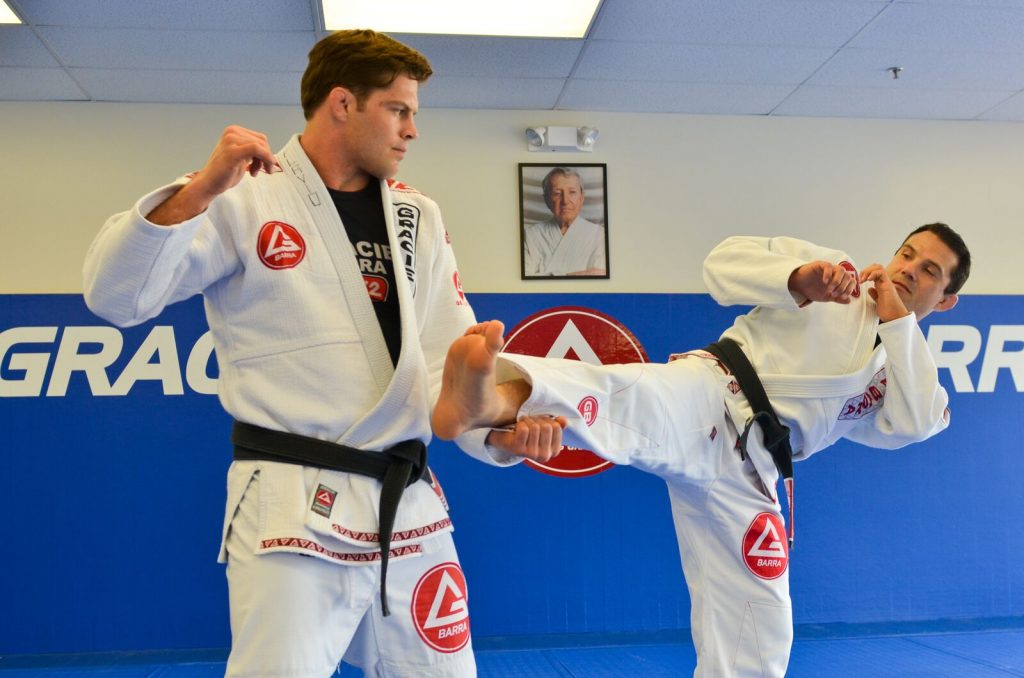 Out of all the gyms in West Lancaster, only one offers the ergonomic self-defense techniques that come with Brazilian Jiu-Jitsu: Gracie Barra. There are a lot of reasons to practice martial arts training, including physical, mental and social benefits. While everyone's needs are different, we all start at the same place: as a beginner. Here are a few tips to help you succeed right from the start of your very first class.
Anyone Can do Jiu-Jitsu
It's true! You don't have to be super fit to start taking Brazilian Jiu-Jitsu. This is because Gracie Barra's classes are designed to accommodate anyone from beginners to advanced students with varying knowledge of MMA. In fact, many students sign up specifically to get in shape. In addition to visible results, many of our students are pleased to notice improved stamina, lower blood pressure and balanced blood sugar levels after regular training.
What to Wear
At Gracie Barra Brazilian Jiu-Jitsu in West Lancaster, you have the option to attend a completely free class, meet the teacher and try some moves before making a commitment. You don't have to buy a gi immediately. Wear something athletic and comfortable to your first class like a t-shirt and board shorts or sweatpants. If you have long hair, tie it back into a ponytail or a bun.
Avoid wearing anything with pockets, belt loops or lots of extra fabric. These are dangerous to wear on the mat, since fingers and toes can get caught in them. If you choose to continue your practice, our teachers can help you order a gi that fits well.
Sparring is a Learned Art
Don't expect to come out on top the first time you roll. Be honest with your partner and let them know this is your first time. With any luck, they'll go easy on you (for now) and you'll actually take some valuable lessons away from this experience. If your sparring partner passes your guard or if you forget what to do, just bridge, shrimp and get onto your knees until you have developed a better strategy. Above all: keep moving – and keep trying! No one expects a brand new student to execute techniques perfectly right away. New BJJ students are expected to tap out frequently while they learn the ropes – and that's okay.
There Are No "Winners" or "Losers"
Many students have seen MMA competitions and believe that the goal of their training is to "win." Actual BJJ classes are a little different, though. Sparring is not a competition and the goal is not to win. The purpose of sparring is to further your training and give students the opportunity to expand their skills in practical, real-world situations. Do your best, but play fair and be respectful of the other students in your school. You're all in this together!
It's Okay to Take Breaks
When you're new to training, it's easy to assume that more practice equals faster improvement. To a certain extent, this is true: you do need to practice your technique in order to get better. It's also crucial to take breaks. This helps you avoid burnout and allows your muscles to repair themselves before you're hard at work again. Train on a consistent schedule that is easy for you to maintain. Consistency is the only way to improve long-term.
Gracie Barra is a Family
With other MMA schools, students often report feeling neglected as beginners. Their social needs aren't met, and they don't feel part of a community. This is a sad reality in many schools because of the high turnover rates of new students. We have worked hard to make our Jiu-Jitsu school feel like a family. Our classes are designed to be accessible to beginners but are still challenging enough to keep advanced students occupied. We regularly host events in addition to our regular classes that help students connect with one another. In time, you will feel just as much a part of the Gracie Barra family as our long-time students who have been here for years.
Brazilian Jiu-Jitsu is a great way to get in shape, build confidence and make a few new friends who share your interests. With these tips, you should be ready to make the most of your first class. Contact us today to schedule a free lesson or view our class schedule here!