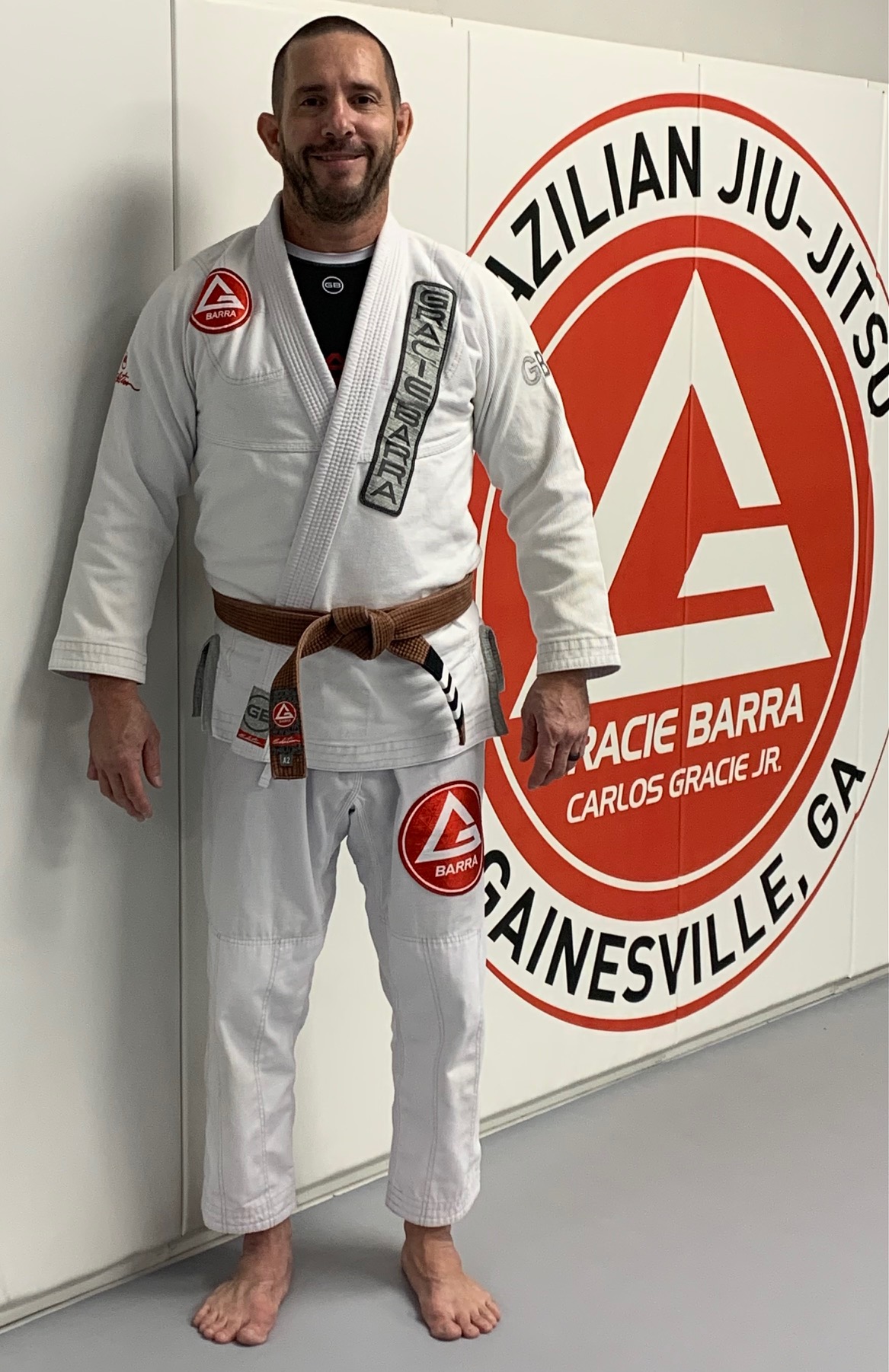 Professor Shawn McMorrough
Shawn McMorrough is the Co-owner and Head Instructor for the Kids program at Gracie Barra Gainesville.
Professor Shawn started his journey over 14 years ago under Renzo Gracie lineage.  In 2017, Shawn joined the Gracie Barra family where he received his Purple and Brown belts under Gracie Barra 5th degree Black Belt, Professor Fabio Costa.
Because of his diverse experiences at other academies, Professor Shawn is best known for having a balanced street and competition Jiu Jitsu style.  Professor Shawn loves Brazilian Jiu Jitsu and you'll find him training 4-5 days a week to keep his skills sharp.  He has a passion to continue learning and keeping up with the sports evolution and enjoys sharing this with his team.  Last, you can always expect Professor Shawn to break down techniques and help others understand the details and the "why" behind those details, which assists in comprehension and application.
Professor Shawn has been married to his wife, Sandi, for 28 years and has 3 kids: Payton, Nick & Brad.  All of whom train and work at Gracie Barra Gainesville in various capacities.  He is proud to call Gracie Barra Gainesville a true "family business" and to serve our community.