The Gracie Barra Southlake Brazilian Jiu-Jitsu academy was founded in March 2012.
We are very pleased to be part of the Dallas/Fort Worth (Southlake – Keller – Grapevine) martial arts community and the expanding Gracie Barra Brazilian Jiu-Jitsu legacy. We are proud to be the premier Brazilian Jiu-Jitsu & Fitness gym in the Dallas/Fort Worth area, providing world class BJJ & Fitness instruction for adults and kids in the nearby communities of Southlake, Keller, & Grapvine. Our website is just a virtual extension of our school. Here you'll find information about our BJJ & Fitness programs, our classes, our sport and us.
Gracie Barra is well known worldwide for its commitment to teaching high-level Brazilian Jiu-Jitsu, producing some of the top athletes in our sport. At our School, you will receive hands on attention from our world class Professors and Coaches who will monitor your progress in a clean, safe, and friendly environment. Whether you are just looking for fitness to get in shape, learn self defense, or possibly become a BJJ world champion, we can help you achieve your goals.
Brazilian Jiu-Jitsu is a diverse and multifaceted martial art that everyone is capable of learning and enjoying its many benefits. It is highly effective for men, women, and children because it relies on leverage, timing, and proper technique to overcome larger and stronger opponents. It is a more practical alternative to traditional martial arts like Karate and Tae Kwon Do and, as a result, is growing rapidly in popularity. Our programs at Gracie Barra Southlake martial arts academy reflect more than thirty years of Master Carlos Gracie's teaching experience and have succeeded in improving the life quality, self-esteem, discipline, fitness, and health of thousands of individuals around the world, as well as building some of the best BJJ fighters ever known! Gracie Barra official and affiliated schools are located worldwide, and as a member you have free access to all of them!
If you are not yet a GB Southlake member, contact us to schedule your free BJJ class in Southlake today. You too can benefit from the 'Brazilian Jiu-Jitsu lifestyle'.
We are sure you will find an exciting and challenging place that will allow you to achieve your goals.
Our Weekly Schedule
Our Instructors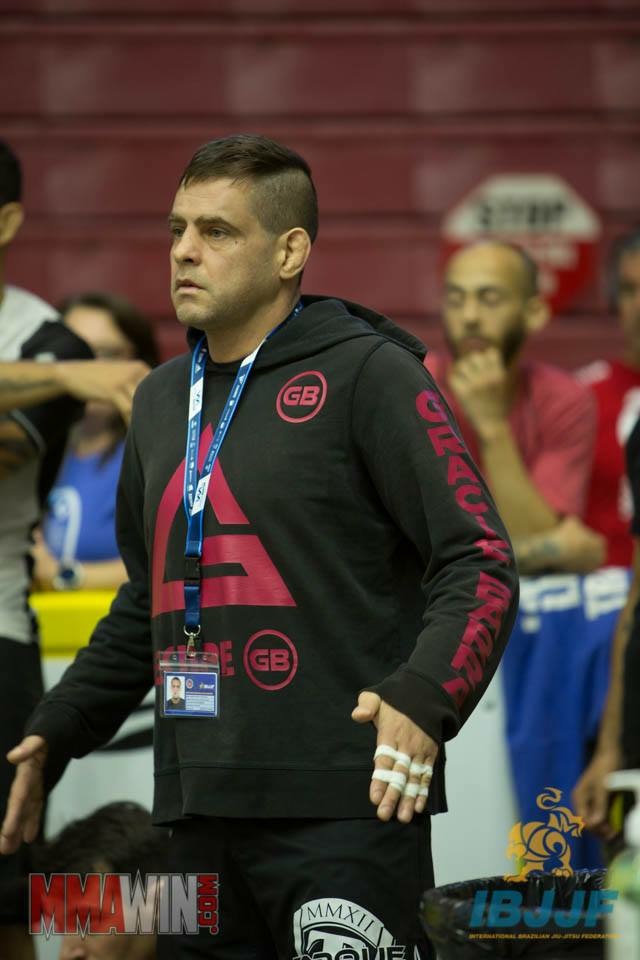 Alejandro Siqueira Doudement
ICP4, ICP5, ICP6
Professor Alejandro Siqueira earned his black belt in 2008 from master Admilson Brites "Juquinha" in Brasilia, Brazil.  Jiu-Jitsu has been Alejandro's focus for the past 23 years.  He started his training in 1995 and after 14 years of training, competing and dedication to the sport received his black belt in December of 2008.  After earning …