Professor Marcelo Pereira is a 5th degree Black Belt in Brazilian Jiu Jitsu and has been teaching Jiu Jitsu in San Diego since 1993. Professor Marcelo Pereira opened Gracie Barra Sorrento Valley in May 2015.
Professor Marcelo Pereira is a World Champion and a 5 time Pan American Brazilian Jiu Jitsu Champion with over 30 years of teaching and competition experience.
The academy offers classes for all levels, all ages, and families.
In the kids class anti-bullying and self defense are part of the curriculum.
The adults class is always a challenging fitness, stress relief, with self defense skills.
Our Weekly Schedule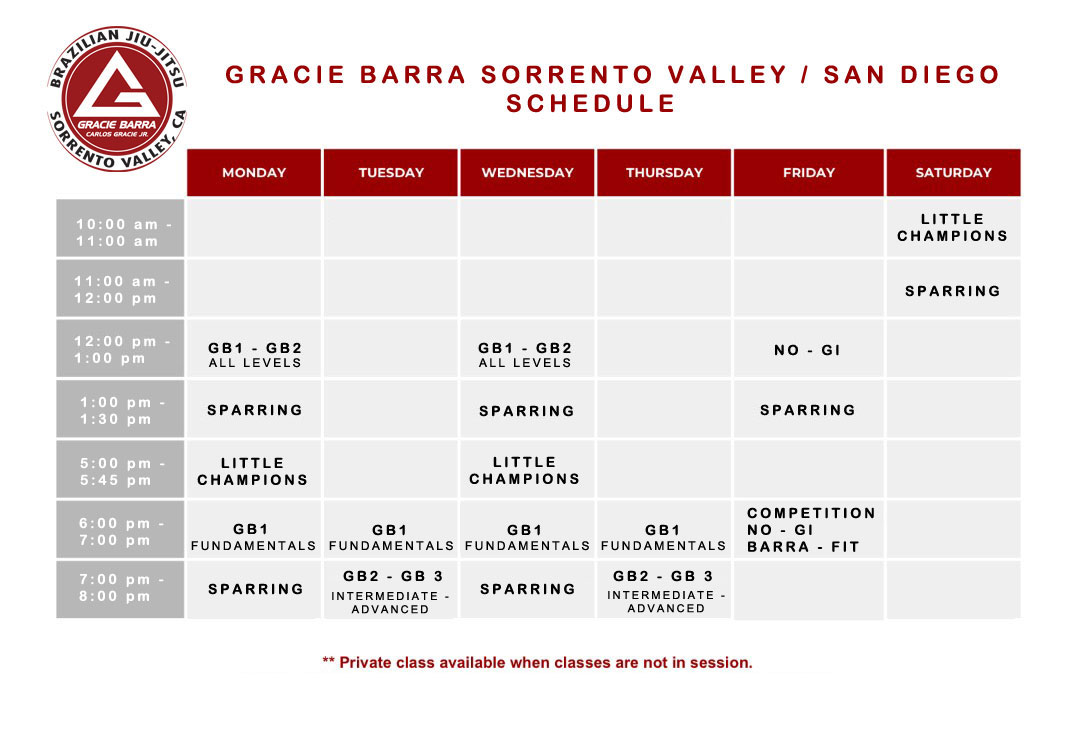 Our Instructors