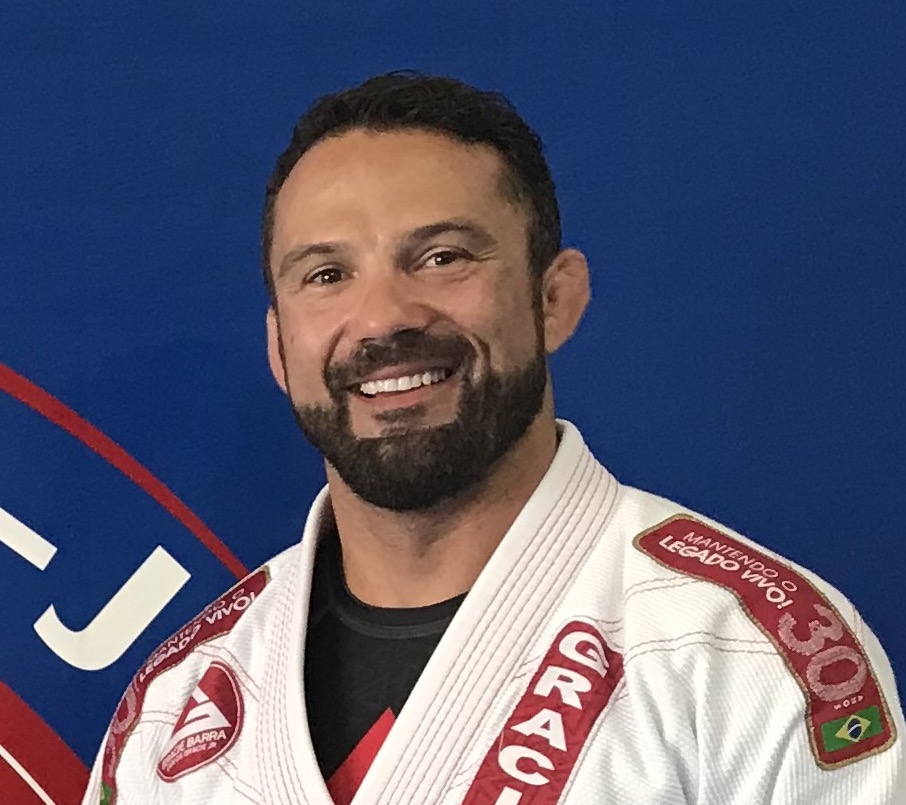 Prof. Felipe Guedes – 2nd Degree Black Belt
ICP4, ICP5, ICP6, ICP6_Revisited, CPR
Felipe Guedes was born in Sao Paulo, Brazil where he lived for 25 years with his parents and one younger brother. He was always fascinated by the "Human Machine" in all its aspects. He wanted to be involved in something that would give him the ability to help people. With that in mind, Felipe graduated dentistry university at the young age of 23 years old, at the same time managing to earn his blue belt in Brazilian Jiu-Jitsu in São Paulo, Brazil. He practiced dentistry for a couple of years when he decided to move to the United States. Once living in the States, Felipe made one of the most important decisions of his life, which was to dedicate his life to his true passion of Gracie Barra Brazilian Jiu-Jitsu.
Today as the main instructor of Gracie Barra San Clemente and co-founder of eight Gracie Barra schools in Southern California and the Phoenix metropolitan area, Felipe has taught thousands of students from all around the world and helped to graduate more than 30 black belts.
Felipe also has an important role at Gracie Barra North America providing support to all 700 Gracie Barra schools all over the world. He is particularly passionate about the Gracie Barra anti-bullying campaign and has taught classes all over the USA and many different countries. His passion for teaching kids is truly inspirational and the youth competition team is one of the most accomplished ones inside the Gracie Barra network of schools. His main goal is to equip the kids to live, growing strong and become healthy productive individuals of society, going beyond the winning or losing context philosophy and focusing on helping the kids to reach their true potential.  
"BJJ is an essential part of my life, where I find joy. It is where I learn how to fight on and off the mat; it is where I test myself and my limits always trying to get better at everything I do; it is where I build friendships that will last a lifetime; it is what makes me physically healthy and mentally balanced and finally, now more than ever, it is my tool to change people's lives and get them to share with me the same benefits of this great lifestyle." – Prof. Felipe Guedes
Our school was founded in 2008 and since then has made a huge positive impact in the San Clemente community. Ten years and over 2,000 families have benefitted from the work of our passionate instructors.
Felipe is a Second Degree Black Belt under Prof. Flavio Almeida. His list of titles include:
2018 AZ State Champion Black Belt Master.

2017 GB Compnet Black Belt Masters World Champion – Las Vegas, NV.

IBJJF Pan American Purple Belt Masters Absolute Champion.

4 X IBJJF American Champion Masters. (Blue Belt, Purple Belt, and 2x Brown Belt)

IBJJF Bronze Medalist Brown Belt Masters NoGi Worlds.