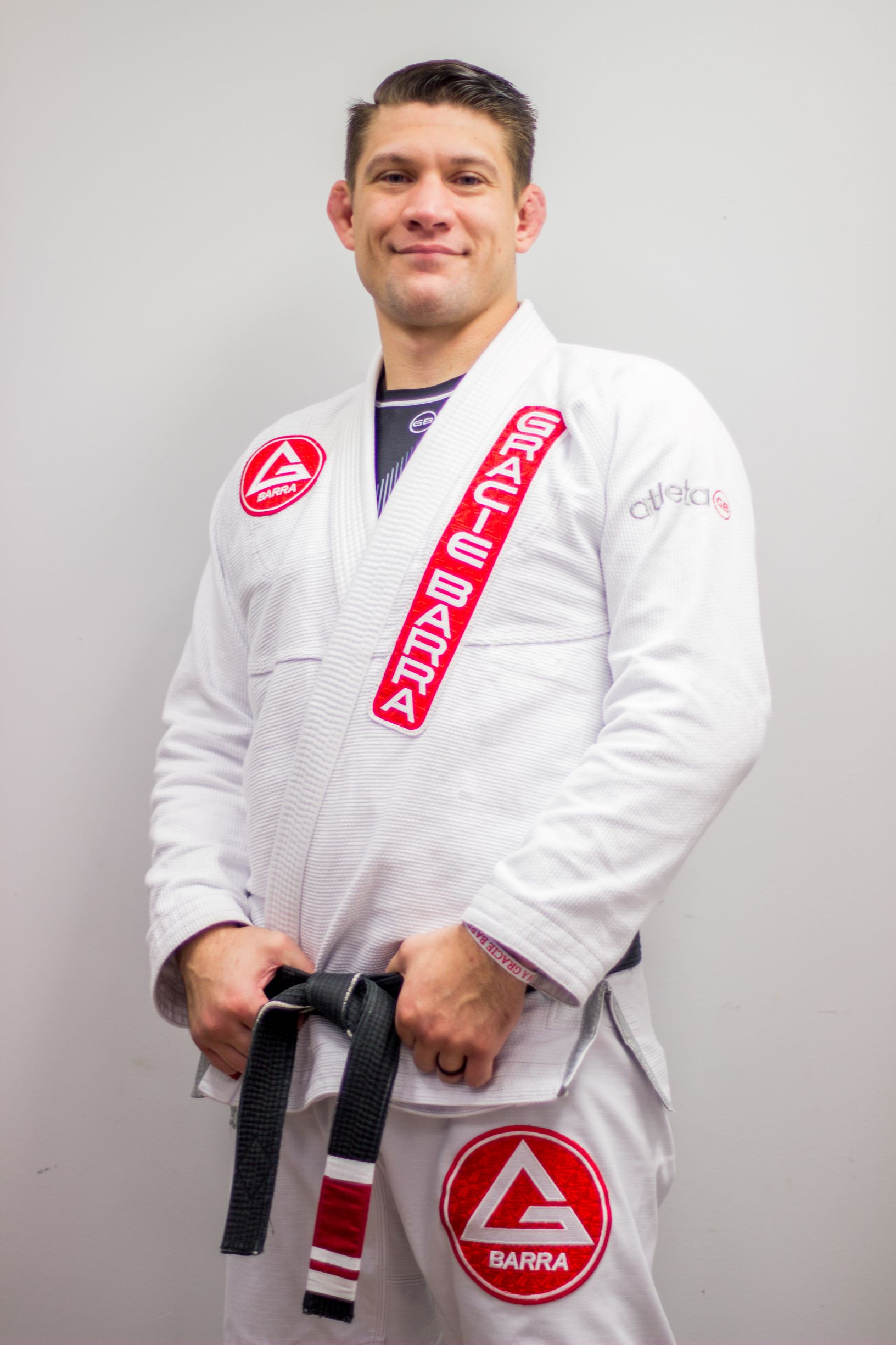 1. Ryan McGillivray – Head Instructor – 2nd Degree Black Belt
ICP4, ICP5, ICP6, CPR
Ryan was born on Vancouver Island in 1986. He quickly learned that sports and athletics would be the path his life would always follow. His childhood and teenage years were spent playing AAA baseball, AAA hockey and lacrosse. His determination to win and competitive edge made it possible to excel in any sport he tried. After having suffered a compressed spine at the age of 16, his athletic future was greatly in question.
After two years of safe recovery, the doctors said he could play sports again. Because his opportunity to make a career out of his previous sports was taken away; he was forced to look for a new path to go down. After spending a day with Jason MacDonald and his training team, he accidentally walked into a career in MMA. With the same will to succeed and focus, he had a chance to put some wins together. After 7 years, Ryan finished his career with a record of 12-6-1. In a tough competition, he was one of 14 in 4000 who tried out, who made it on to season 13 of The Ultimate Fighter. After being invited by Greg Jackson to join his camp in Albuquerque, New Mexico, his career began to take off. With such great training and coaches in ABQ, Ryan made some great improvements to his game and was ready to return to the UFC. Unfortunately, due to many concussions all throughout his sports career, one more became too many. After being diagnosed with second impact syndrome, he was no longer medically allowed to continue fighting.
One of Ryan's motto's in Jiu Jitsu became very true in his life after his MMA career; "When one door closes, another will always present itself". With his travels to Albuquerque, Ryan met Professor Roberto Alencar and the Gracie Barra New Mexico team. This was the start of his newest passion that he is living and trying to spread every day to as many as possible. Ryan's Jiu Jitsu career is definitely a unique one for several reasons. Through much of his MMA career, he did not have a coach and was forced to learn the ground aspect on his own. A little more than halfway through his 7 year career, Ryan first put on a Jiu Jitsu gi. After just 4 months of training, Ryan was awarded his Blue belt in Brazil. He was able to compete once as a blue belt in the California open in 2012, earning gold in his division and a silver in the open weight division. After another 6 short months, Ryan was presented with his purple belt. As this was near the end of his MMA career, he was able to compete a lot more as a purple belt. Ryan was able to win American Nationals 2 years in a row, as well as two silver medals in open weight, won the Las Vegas open, third place in open weight, and finally capped off with a bronze at world championships. After making a statement as the third best purple belt in the superheavyweight division, he was awarded his brown belt after just two years of training in a gi. Ryan is currently a black belt under Professor Roberto "Tussa" Alencar. As a black belt, Ryan earned a bronze medal in the 2016 Pan American Championships as well as a Gold medal at the 2017 Seattle Open.
His passion and dedication to Jiu Jitsu and Gracie Barra is apparent every day in coaching and training.