The benefits of martial arts are far reaching and will touch every aspect of your life. At Gracie Barra, our students become leaders. Gracie Barra nurtures your independent thinking, supports your fighting spirit, and helps you achieve your personal martial art goals
Through martial arts, you will begin to understand yourself, on and off the mats, in ways you never imagined. You will test your limits and become the best version of yourself that you can be. GB respects that each student has their own goals and we support you in reaching them. The more you train, the better you will become and the more completely you will reach your true potential in life.
Our Weekly Schedule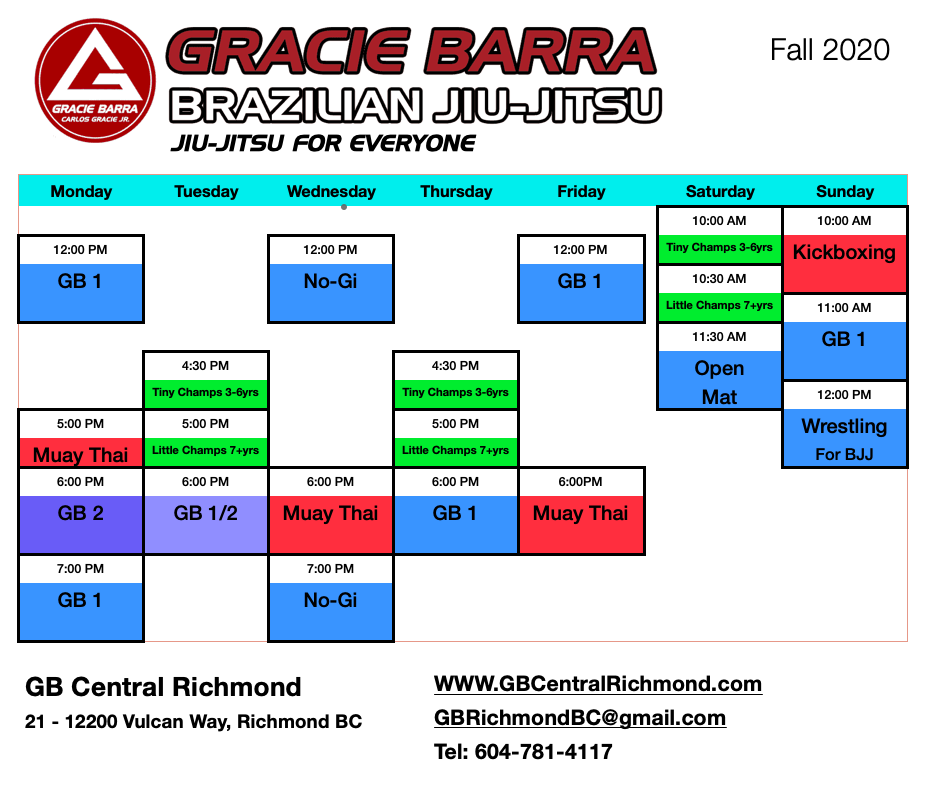 Our Instructors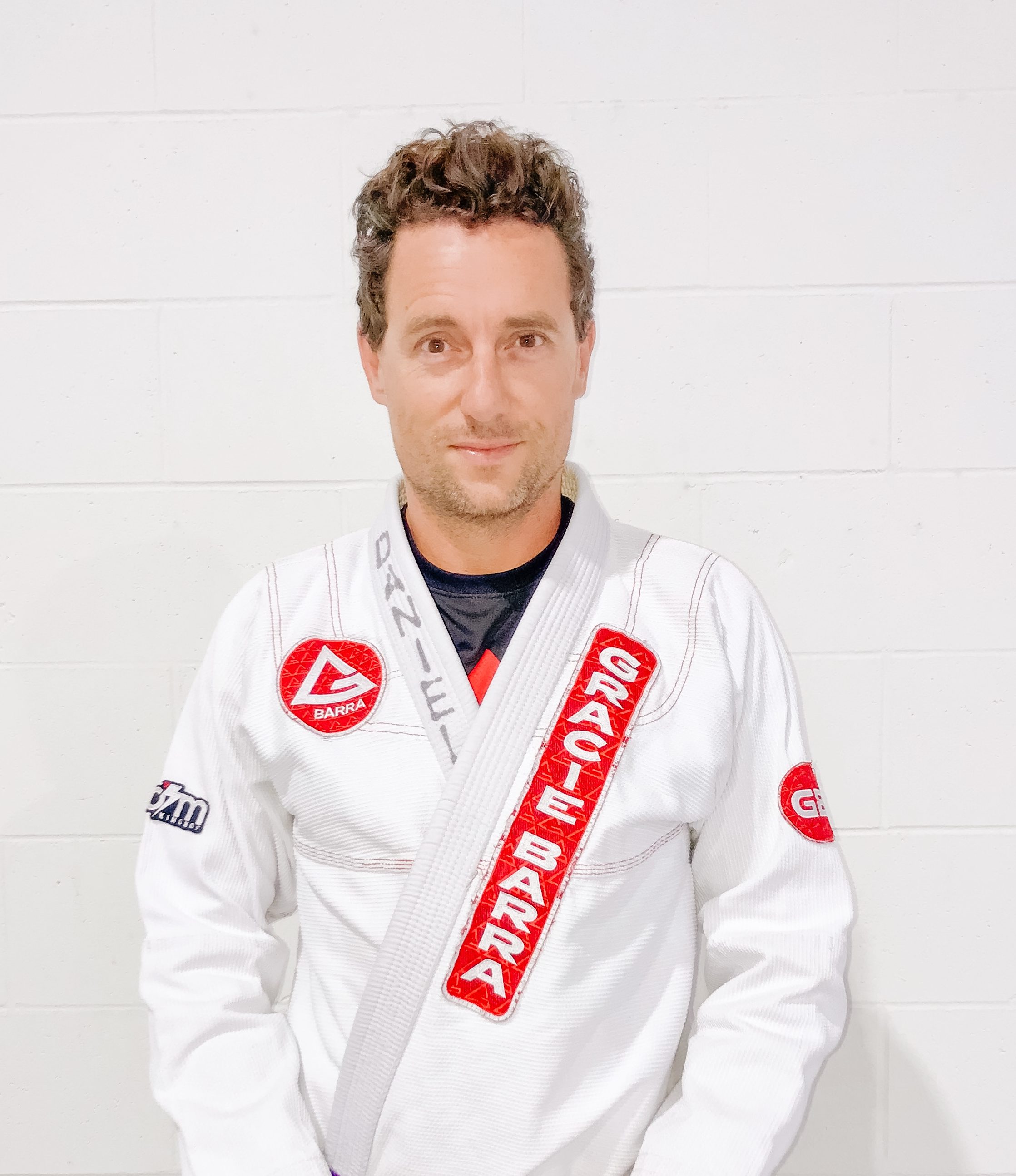 Daniel Silveira – Owner
Daniel began training jiu-jitsu in his native country of Brazil when he was eight years old, but had to stop when he moved to Canada with his family shortly thereafter. He re-discovered his love for the sport well into his thirties and has been training since 2010. Daniel cares deeply about his students and believes …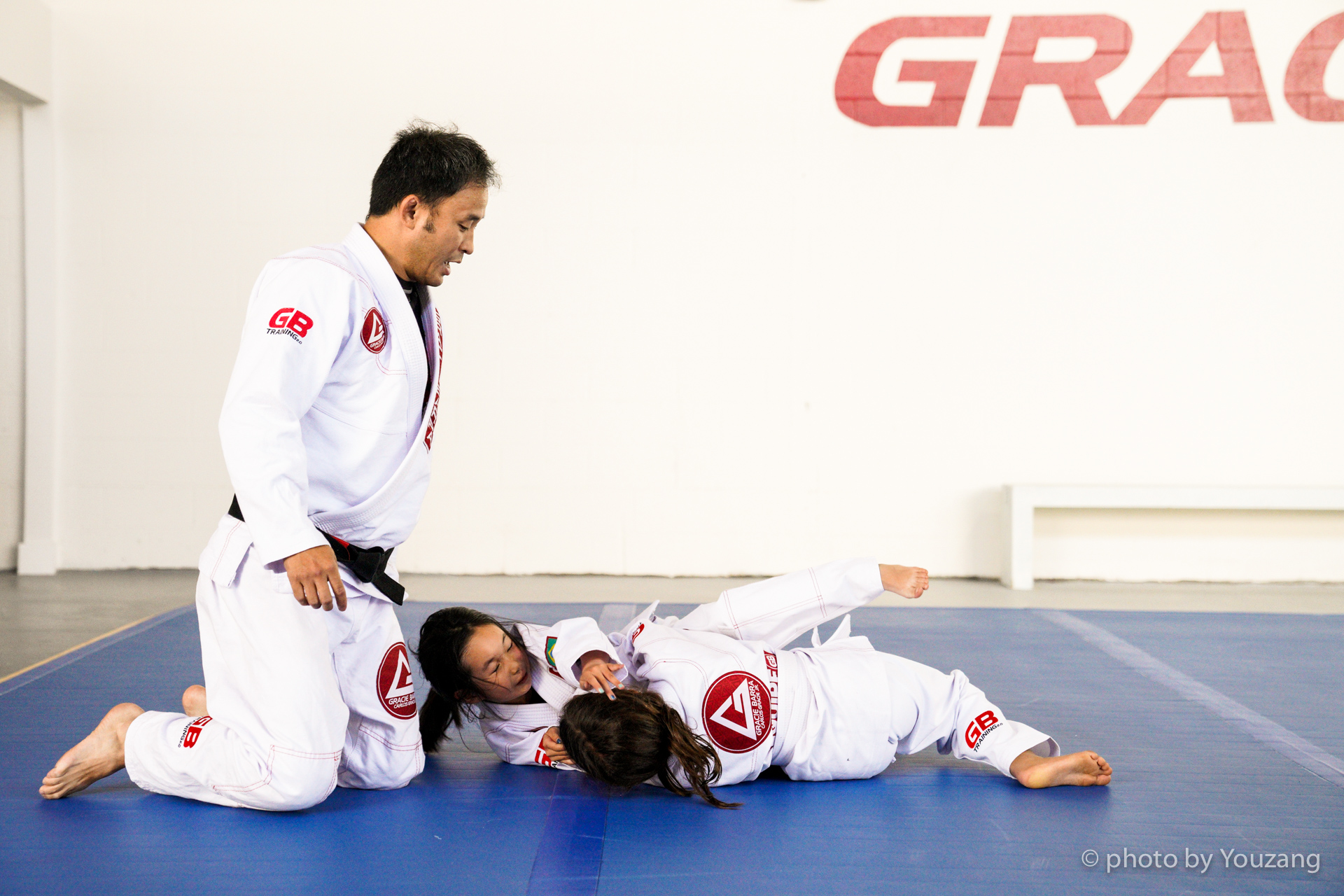 Eduardo Murakami – Owner
Eduardo, or professor Eddy as his students call him, is a black belt under Rodrigo Carvalho and has been training Jiu-Jitsu since 2004. He has a calm and gentle demeanour and is sought after for his breadth of knowledge in Jiu-Jitsu.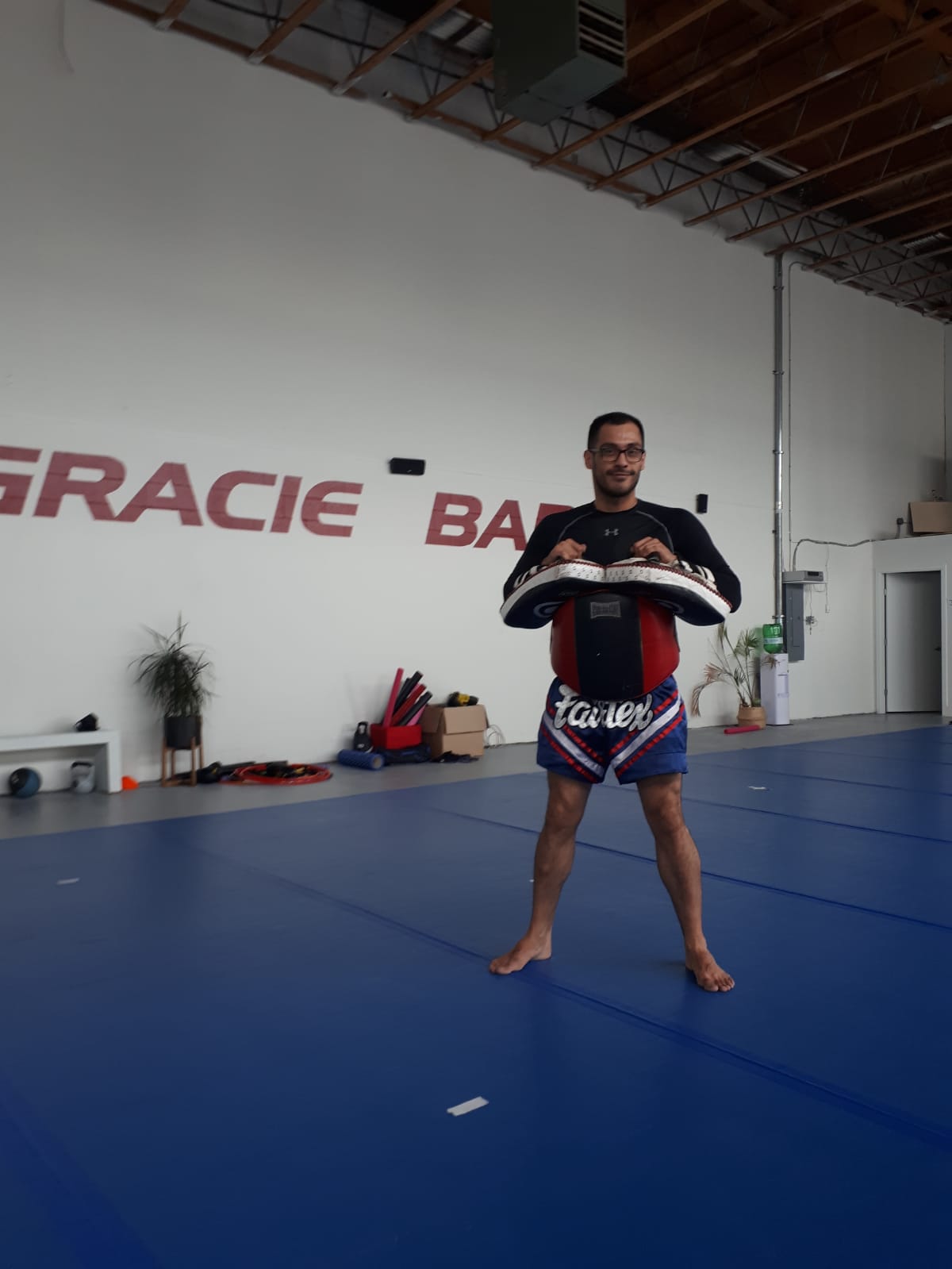 Coach Christian – Muay Thai
Coach Christian, the "pride of Uruguay"(7-2-1)has been a practitioner of Muay Thai for nearly 12 years and has taught for 6 years of those years. Well versed in not only Muay Thai but also Dutch kickboxing and traditional boxing as well. Christian has taught Muay Thai across the nation and has had the honour of …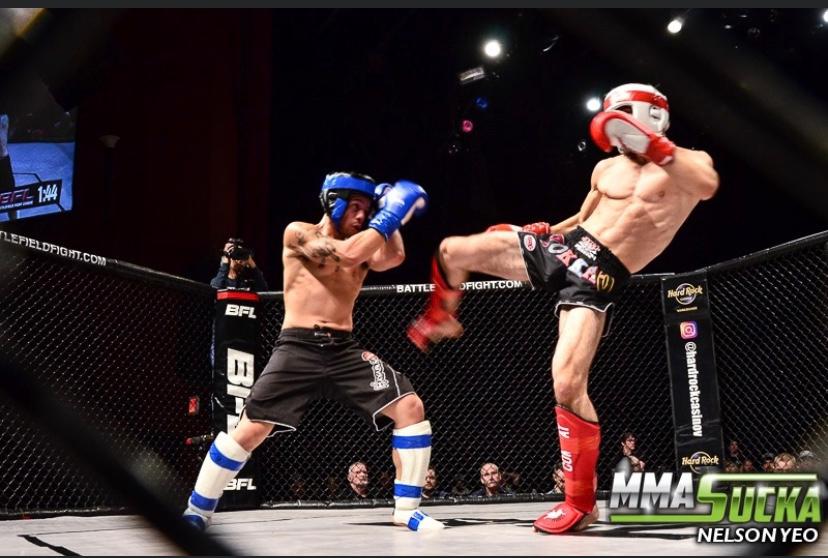 Coach Jay Palafox – Kickboxing
Whatever it is that gets you moving and keeps you happy, once you've achieved it, then you've successfully made fitness more of a lifestyle than a chore, which is key! My name is Jay and I have been involved in martial arts since I was five . I am an avid fighter in kickboxing, boxing …