Rafael Dos Anjos Seminar & GB Boise 4 Year Anniversary Party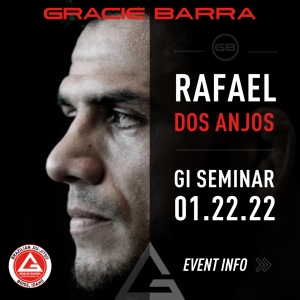 Beloved Students & Community:
We are happy to announce that Rafael Dos Anjos will join us this year in celebrating our 4 year anniversary! We will be hosting a very special 2-hour Gi seminar at our GB Boise location with RDA followed by our annual potluck party and festivities!
Registration is now open for all GB and Non-GB members ages 13 and above. Payment for the seminar is required upon registration. The cost for the seminar is $100 for GB members and $150 for Non-GB Members! Simply click on the EVENT SIGN UP button below to reserve your spot!
For our kiddos and GB members, please join us at 1pm for our annual party, belt promotions and festivities! Potluck sign up sheet can be found at the front desk!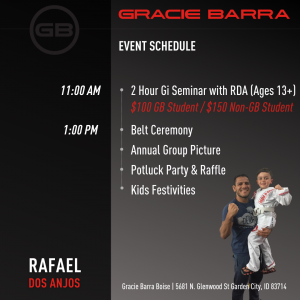 We look forward to seeing you all at this unforgettable event!