Gracie Barra Blue Ridge is a premium Gracie Barra School under Professor Fabio Costa located in the beautiful North Georgia mountains.
One of our primary goals is to use Jiu Jitsu as a tool to bring people and families together. We are not only dedicated to creating Jiu Jitsu champions. We are also committed to creating life champions preparing our students to face any challenge that life might present to them on or off the mats.
We have a family friendly environment that offers something for everyone. We believe through an environment that fosters camaraderie and facilitates discipline, self-control, respect, empowerment and Gracie Barra Jiu Jitsu skills, we can bring out anyone's ability to be their best! It does not matter if you are looking to get in shape and lose weight, wanting to learn self defense, or looking to be competitive in Jiu Jitsu, we are confident that our team of instructors can help you reach your goals and offer you one of the best martial arts experiences in North Georgia. Come become a part of the Gracie Barra family today!
Our Weekly Schedule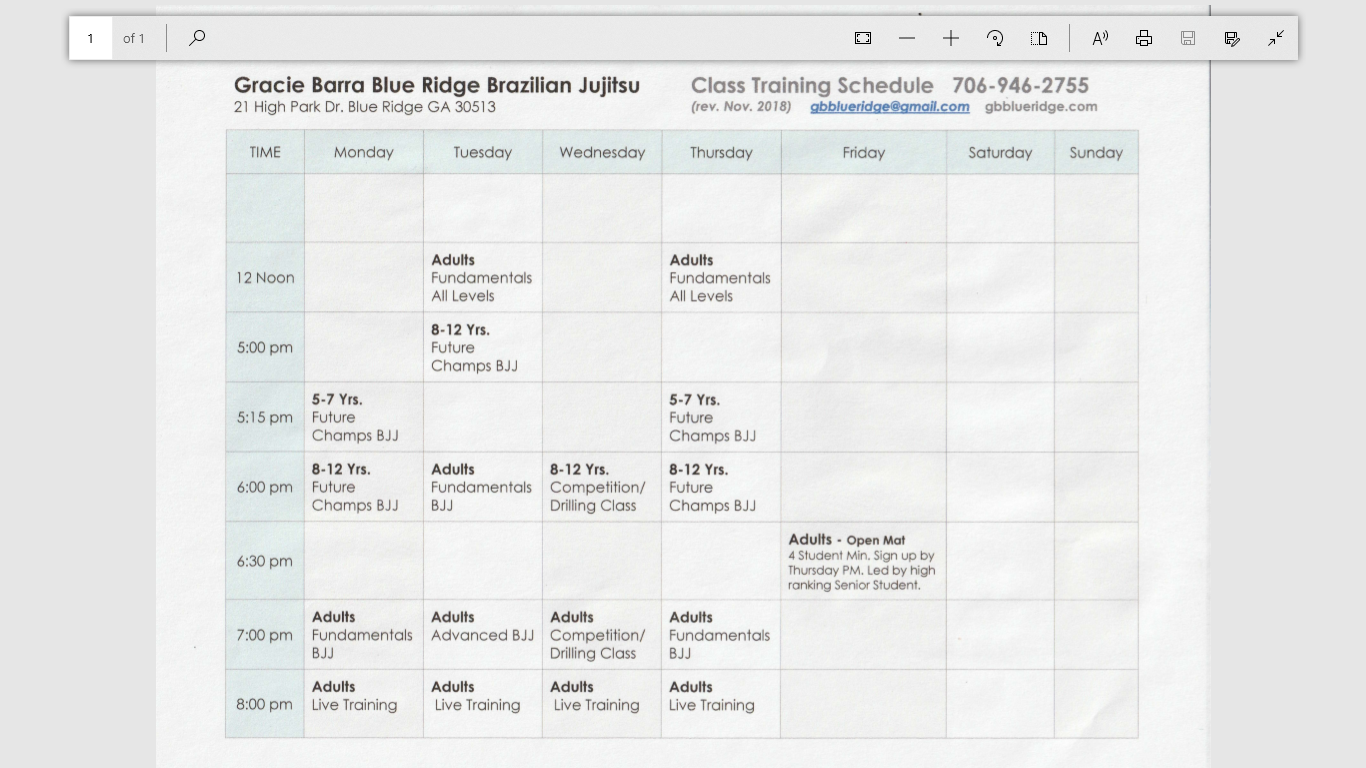 Our Instructors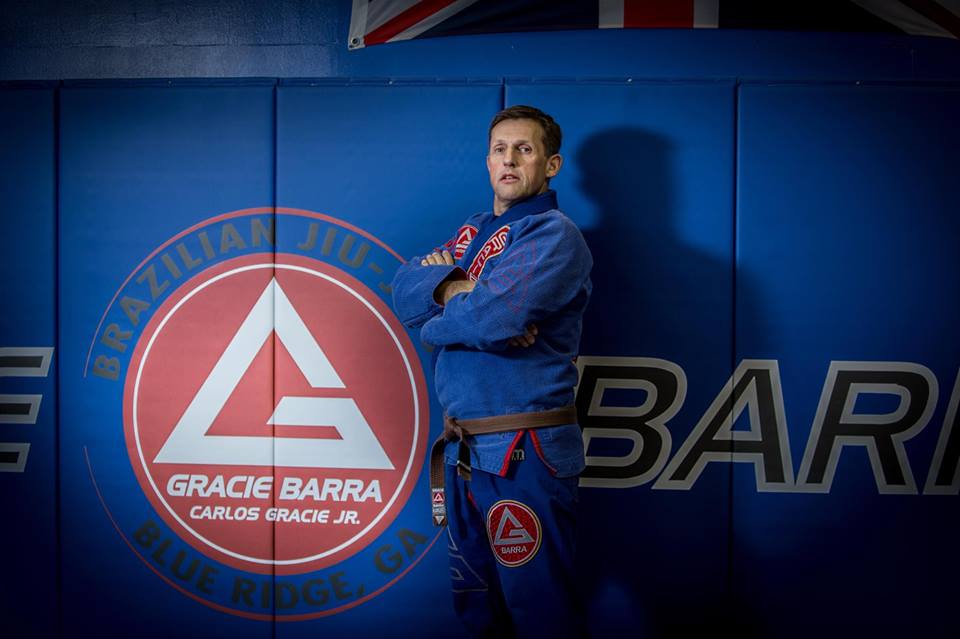 Coach Andrew Bruce
ICP5, CPR
Andrew Bruce  is a brown belt under Professor Fabio Costa of Gracie Barra Georgia headquarters in Acworth Georgia.  He has been training Jiu Jitsu for  10 years, and has continued to live his passion through becoming a school owner and instructor at Gracie Barra Blue Ridge. Andrews achievements in competition include Gold Medal First Place …