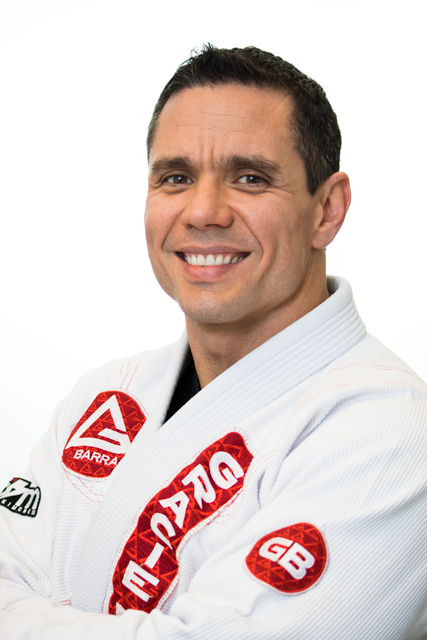 Professor Marcos Barros – 4th Degree Black Belt
ICP4, ICP5, ICP6, CPR
Professor Marcos Barros is the Head Professor at Gracie Barra Springfield. He was born in Sao Paulo, Brazil, and trained under the instruction of Master Carlos Gracie Jr. and Professor Marcio Feitosa.
He began his teaching career at the Headquarters in Rio de Janeiro under Master Carlos. In 2005, Professor Marcos began teaching in the United States and by 2006, he had opened Gracie Barra Springfield. 2013 brought new beginnings as Marcos was named the Regional Director of Illinois, and Gracie Barra Springfield named the Illinois Headquarters.
With more than 20 years of experience teaching and training Brazilian Jiu Jitsu, Professor Marcos is dedicated to his students and the future of Gracie Barra.
With great success in the world of Brazilian Jiu Jitsu, he has obtained many titles from the Worlds, Pan-American, and Brazilian Nationals Championships. Accomplishing all that he has, Professor Marcos simply measures success through his students' accomplishments.
He believes kids are the future of Gracie Barra, and offers them the opportunity to learn technique, discipline, and become part of a something great.
Professor Marcos encourages teamwork, family, and an all around healthy lifestyle for his students. On more than one occasion students have been quoted saying, "Gracie Barra Springfield is like a second home to me!