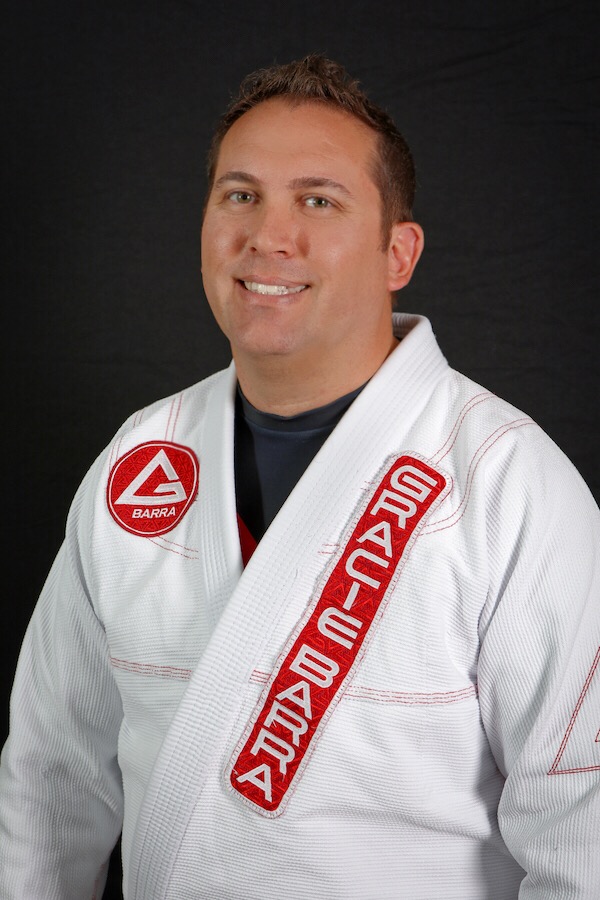 Coach Kevin Aldridge
ICP6, CPR
BJJ Rank: Brown Belt
What BJJ means for me:
Brazilian Jiu-Jitsu has become such an important part of my life. It has shown me to never doubt my mental or physical abilities, to persevere no matter what.
Favorite Quote:
"The Black Belt is not about the piece of cloth around your waist or the certificate you put up on your wall. It's about the person you become to earn it and nobody can ever take that away from you."
– Nic Gregoriades 3rd Degree Roger Gracie Black Belt
Hobbies: 
Hiking, Martial Arts, Music, NASCAR, Running, Stand Up Paddle Boarding
Background:
Coach Kevin is a passionate martial artist and lifelong learner. Originally from Victorville, California, He began his martial arts journey in 1994, receiving his first-degree black belt in Songahm Taekwondo under Sr. Master Larry Spencer in 2007. Shortly after, Coach Kevin began his journey in Brazilian Jiu-Jitsu under Professor Allan Góes where he also trained in Boxing/Muay Thai, earning his blue belt in 2009. Due to a complicated business travel schedule that impacted his Jiu-Jitsu training, Coach Kevin joined Gracie Barra in 2011, where he earned his purple belt under Professor Kayron Gracie in 2014, and in 2017, brown belt under Professor Fabio Costa. Passionate about self-defense, Coach Kevin takes immense pride in teaching seminars in the community.
Coach Kevin's Tournament Titles:
2012 GB Compnet Gold Medal Masters Heavyweight Blue Belt