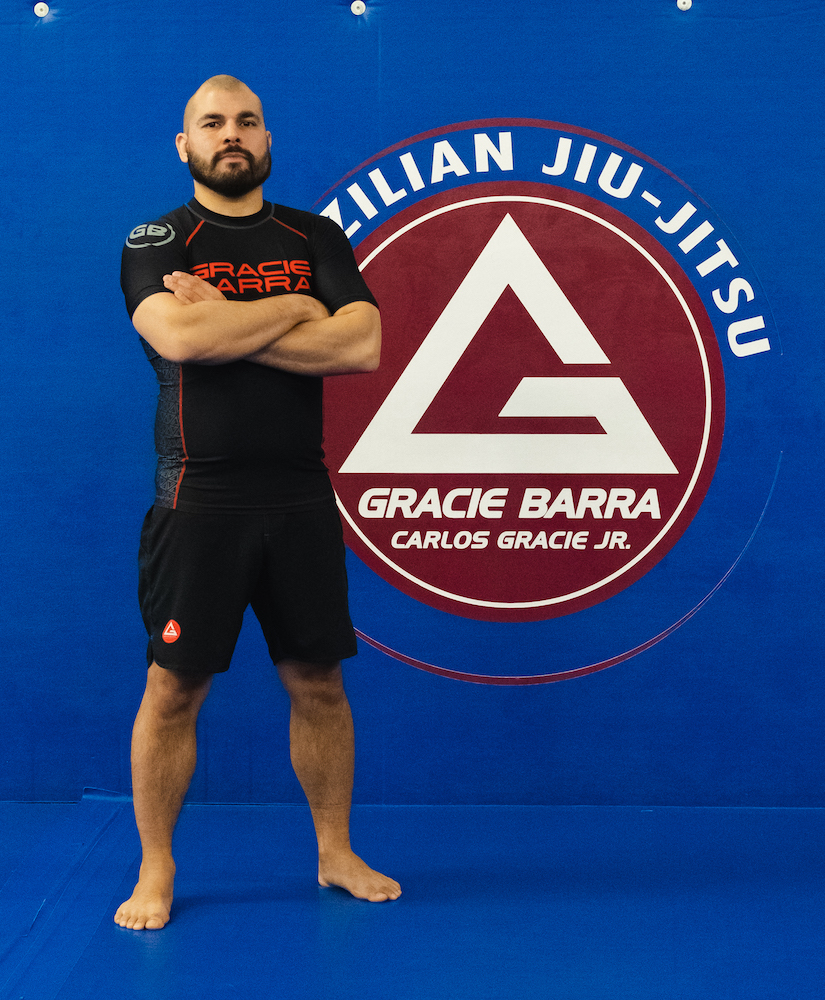 Benn Pyne – MMA/BJJ Instructor
Professor Benn Pyne is the MMA/Kickboxing instructor at GB Kirkland. He also teaches our Friday evening Brazilian Jiu-Jitsu class.
Benn has been coaching MMA, Kickboxing, and Jiu-Jitsu for almost 20 years. Born and raised in Oak Harbor, WA, a small Navy town about 2 hours North of Seattle, he started training martial arts on the Navy base with Professor/Sifu Lou Faralan in the early 2000s. 
He ended up taking over the Martial Arts Club for Faralan and running classes when Lou retired from the Navy and moved out of town.
The club was a melting pot of talent from all over the world that came and went because of military life. Benn learned a great deal from people from all over, from different gyms and backgrounds.
The experience really shaped his style and mindset towards martial arts. Benn started focusing on BJJ more when he started traveling to Seattle a few times a week to train with Professor Rodrigo Lopes at Gracie Barra Seattle. 
He opened up Chimera Mixed Martial Arts in 2010 and built up a successful MMA and BJJ team. After several years of running Chimera MMA and commuting down to cross-train in Seattle, Benn decided to leave the gym in the hands of his senior students and move down to Bellevue to be closer to where he was training. 
Benn received his Black belt in 2016 from Professor Lopes and Professor Carlos Sievert. He now lives in Kirkland.