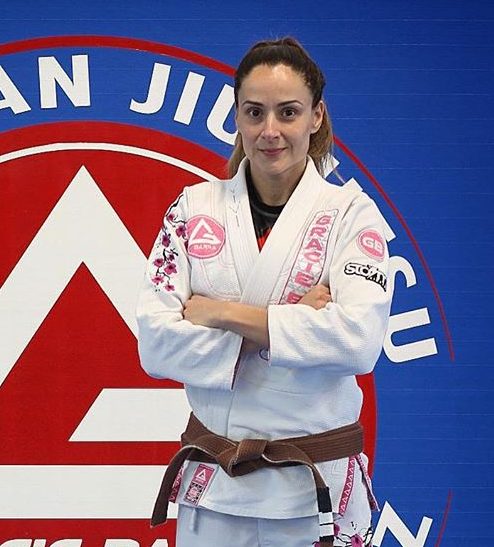 Prof. Vivi Almeida
BJJ Rank: Black Belt
Prof. Vivi Almeida grew up in Barra Da Tijuca, Rio De Janeiro Brazil, which is also where Gracie Barra was founded. Jiu-jitsu has always been a major part of Prof. Vivi's life. She studies Brazilian jiu-jitsu for more than self-defense purposes.
After getting her degree in Physical Education, she had many different opportunities to experience and study many different sports. Prof. Vivi found that, in Brazilian jiu-jitsu, she could train her mind, body, and spirit, so she can face the challenges on and off the mats that surpass her personal limits. For this reason, she choose to dedicate her life to jiu-jitsu.
She is very proud to be a Gracie Barra Instructor and intends to be here forever. She plans to continue to improve and commit to herself and others for the rest of her life.