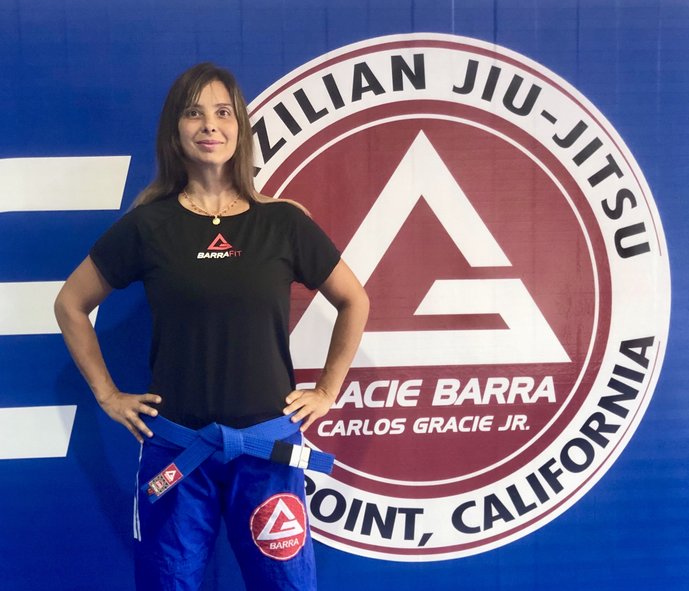 Coach Paula Guedes
Purple belt in Brazilian Jiu Jitsu, Paula is our Gracie Barra Dana Point Barra Fit coach.
Coach Paula has a master's degree in Physical Therapy and is extremely dedicated to the sport and to helping others. She shares the love of training with the rest of her family.
From a young age, she has always been involved with sports.  As a former climber, she has trained to accomplish big goals and learned the tedious art of welcoming the challenges. Her biggest preparation was to be the first woman to climb the Aconcagua Mountains, that is the Highest Mountain in South America that had to be postponed due to her first daughter being born.
As a Purple belt in Jiu Jitsu, Coach Paula is an ambassador for the ladies in our community. As such, she has become a certified Barra Fit and Yoga Instructor.
Favorite Quote: "Be so strong that nothing can disturb the peace of your mind." – Carlos Gracie Sr.