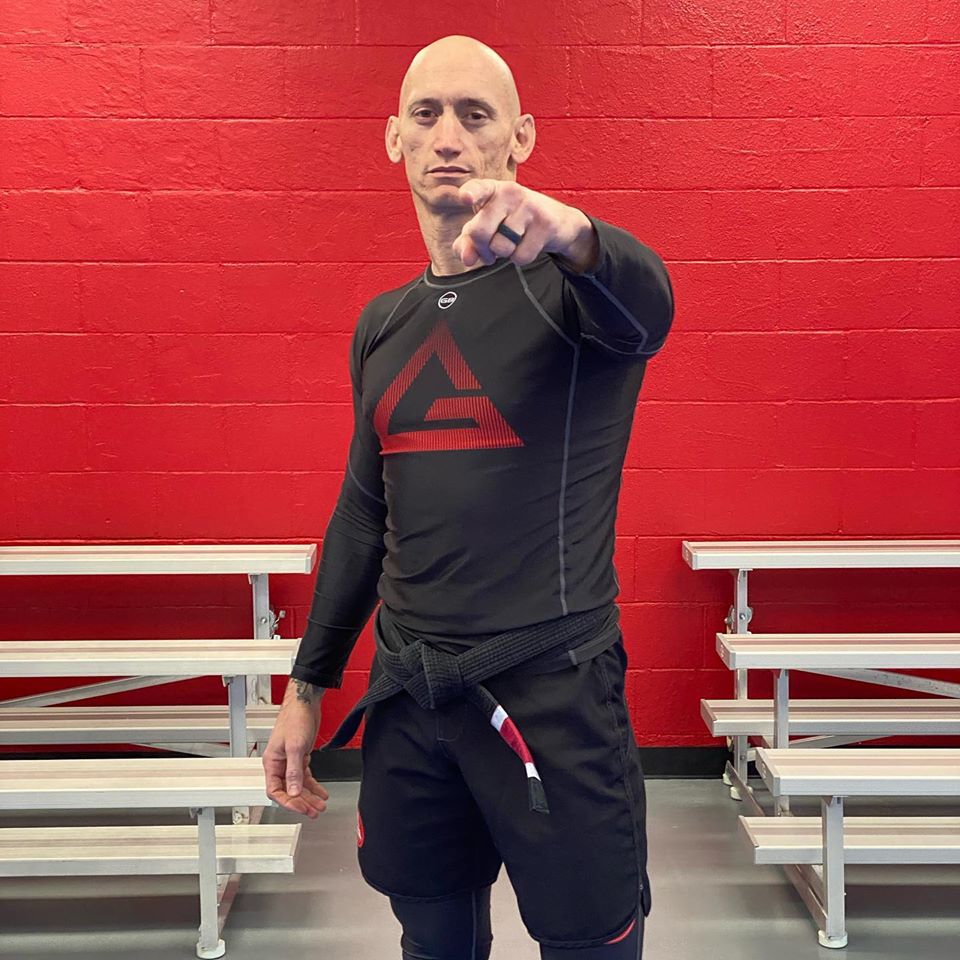 Buddy Roberts
ICP6, CPR
A native Texan, born and raised in the Mansfield/Burleson area. Buddy graduated from Mansfield High school in 2002, and received his Bachelor degree in Business from Howard Payne University in 2007. He began his MMA career in 2007, training under Ken Shamrock's Lions Den. While training at Lion's Den, Buddy initiated his pursuit of Jiu-Jitsu, training under Gary Grate of Charles Gracie in Reno, NV. 
Buddy later took his MMA career to the next level in 2011.  He began training with world renowned fight team and UFC coaches, Greg Jackson and Mike Winkle-John of Jackson-Wink MMA, in Albuquerque, NM. While in Albuquerque, Buddy furthered his love of Jiu-Jitsu while training under Roberto "Tussa" Alencar of Gracie Barra.
Buddy pursued a successful MMA career with the UFC for several years, competing against many UFC top contenders. He eventually retired from the UFC in 2014, with an outstanding professional career of 12 wins and only 3 losses.
Though no longer fighting professionally, Buddy never stopped his pursuit of becoming a Jiu-Jitsu Practitioner. He currently trains under Professor Herman Young of Gracie Barra Mansfield, where he received his Black Belt in May 2019. Buddy's passion for competition remains strong.
While not training, Buddy enjoys spending time with his lovely wife and two amazing children. 
Professional MMA Record  – 12-3
Professional Jiu-Jitsu Record 3-1
Competition Achievements:
Professional MMA Record  12-3 (CCFC Heavyweight Champ/ AOF Light Heavyweight Champ)
Professional Jiu-Jitsu Record 3-1
2017
Dallas IBJJF Fall Open (Purple Belt) – Gold in GI & No-Gi
2018
Fight to Win (Brown Belt) – No-Gi Win
2019
IBJJF Austin Winter Open (Brown Belt – Heavy) – Gold in Gi
IBJJF Houston Winter Open (Brown Belt – Heavy) – Gold in Gi & Bronze in Gi Open Class
Fight 2 Win (Brown Belt – Heavy) – Win by Submission
IBJJF Pan-American Championship (Brown Belt) – Gold in Gi & Bronze in Gi Open Class