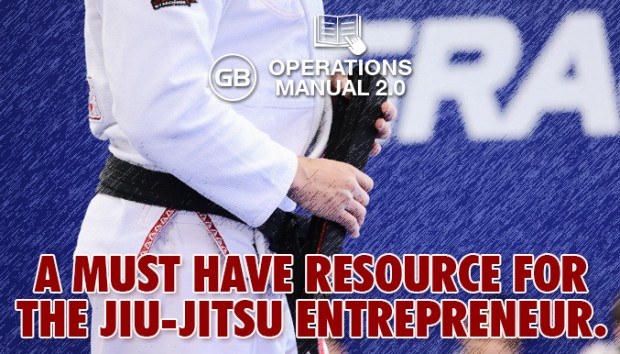 The GB North America Team starts 2016 with a new mission:
"Empower our team of Instructors, School Owners, and Program Directors to build bigger, better, and stronger schools, teaching Jiu-Jitsu for everyone and remaining committed to keeping the legacy alive."
The decades of experiences from Master Carlos Gracie Jr. and our most accomplished Black Belt leaders make the impossible, possible. They make the untouchable, touchable and make the knowledge real and ready for you!
Maybe you are asking yourself "What is this new operational manual about?"
Put simply: The GB Operation Manual 2.0 is your step-by-step guide to building a bigger, better, and stronger Gracie Barra School!
It's time to prepare yourself for a new journey of learning experiences. Every lesson you learn helps you to build a bigger, better, and stronger GB School, and together we are able to continue the mission of Gracie Barra: teach Jiu-Jitsu for Everyone.
Think of the GB Operations Manual 2.0 as a guide. While reading it, remember that the content describes decades of experiences from our most accomplished team members. Decades of experimenting and research for best practices inside Gracie Barra Schools, the philosophy, leadership and teaching styles of Master Carlos Gracie Jr. and his Black Belts, as well as, the martial arts industry, the fitness industry and athletics in general have all contributed to the development of what we now call the Strong School Management Framework.
Regardless of your background or the role you play in the process of building a Gracie Barra School, it is the love for Jiu-Jitsu that brings us together. It is our shared passion for Gracie Barra that will keep us together and working as a team to build a strong GB School in your community and communities around the world.
You are part of a movement leading Gracie Barra to becoming a defining reference in martial arts instruction. We recommend you take the time to read the GB Operations Manual 2.0 in full and keep it with you at all times so you can consult and use it as a source of information, resources, and help for all things Gracie Barra.
It's time to strengthen your connection with Gracie Barra and the dream of teaching Jiu-Jitsu for Everyone. Gain a better understanding of our philosophy, methods, and support tools so you can give your GB School, your staff team, and your students the opportunity to achieve more.
Remember: the passion sustains the mission!
Enjoy It. GB North America Team
If you have any questions about how to receive a Operation Manual at your school send an email for support@graciebarra.com