Gracie Barra has a great deal wrapped up for you this month.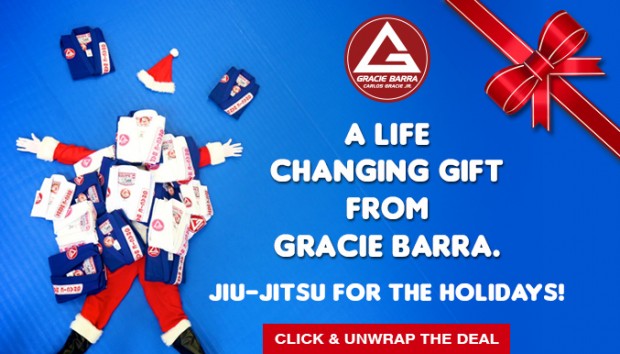 The best holiday gift card one can get!
Join a Gracie Barra Jiu-Jitsu school near you today and pay only $175 to get started!
 The Gift Card Value: 
Initiation fee.
One month of unlimited Jiu-Jitsu lessons
Official GB uniform
Private lesson
A $400 GIFT VALUE!
Buy the GB gift card at a GB School near you. 
We are positive that your family and friends will love this gift!
Happy Holidays Everyone! 
Find a GB School NEAR you here!
* Campaign Starts in December
*Valid only at participating schools.
*Valid for new students only.
Gracie Barra – Jiu-Jitsu for Everyone
Gracie Barra Schools please check the program at vhq.graciebarra.com