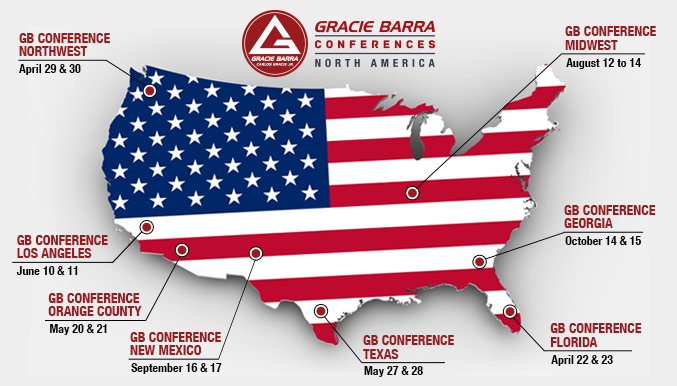 A Gracie Barra That is Bigger, Better, and Stronger
Since we started in 2005, we have made incredible accomplishments together and continue to innovate with the Gracie Barra Method, always embracing the Jiu-Jitsu for Everyone vision and the core values of Gracie Barra: brotherhood, expansion, and integrity.
Everything we have accomplished together and seeing the positive impact it has had on Gracie Barra schools in North America has been an important reassurance we are moving on the right direction. Now our team is more united and stronger than ever!
In 2016, one of our primary goals is to visit 8 different regions to bring the team together in two different ways. 
GB Business Evening: All people who play a role at Gracie Barra schools will benefit tremendously from the discussions, and acquire a better understanding of the internal structure of Gracie Barra and how to make the best use of it.
GB Training Day: The best way to experience Jiu-Jitsu for Everyone through the Gracie Barra Method. This epic day will bring GB team members together in three different classes where everyone can enjoy and participate in one of the best Jiu-Jitsu experiences  of their lives. Group pictures, fun classes and more!
Save the date in your region because your presence is essential for Gracie Barra.
FOR MORE INFORMATION CLICK HERE!
Registration Pages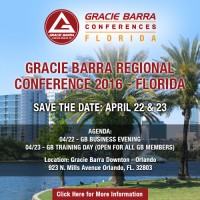 Register Here For GB Business Evening in Orlando – April 22
Register Here For GB Training Day in Orlando (Open for  ALL GB Members) – April 23
---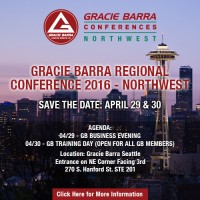 Register Here For GB Business Evening in Seattle – April 29
Register Here For GB Training Day in Seattle (Open for ALL GB Members) – April 30
---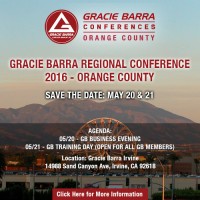 Register Here For GB Business Evening in Irvine – May 20
Register Here For GB Training Day in Irvine (Open for ALL GB Members)  – May 21
---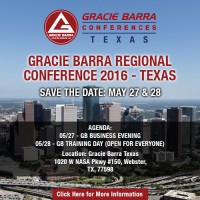 Register Here For GB Business Evening in Webster – May 27
Register Here For GB Training Day in Webster (Open for  ALL GB Members) – May 28
---
Register Here For GB Business Evening in Pasadena – June 10

Register Here For GB Training Day in Pasadena (Open for ALL GB Members)  – June 11
---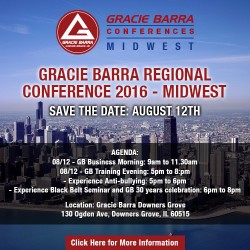 Register Here For GB Business Morning in Downers Grove – August 12

Register Here For GB Evening Training Day in Downers Grove (Open for ALL GB Members) – August 12
---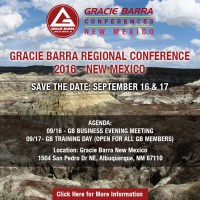 Register Here For GB Business Evening in New Mexico – September 16

Register Here For GB Training Day in New Mexico (Open for ALL GB Members ) – September 17
---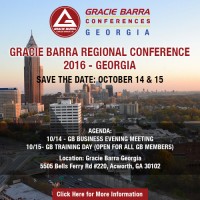 Register Here For GB Business Evening in Georgia – October 14

Register Here For GB Training Day in Georgia (Open for  ALL GB Members ) – October 15