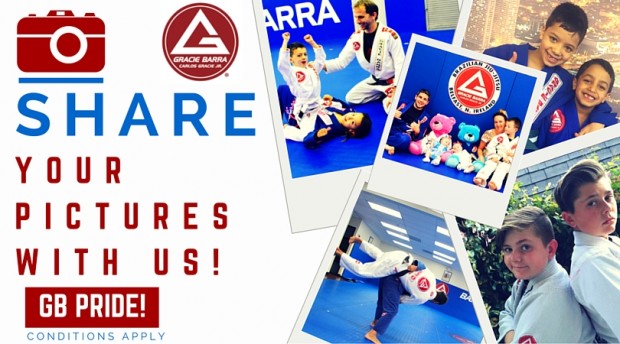 Share your love for GB, SHARE your photos with us!
Gracie Barra North America is opening a space for you and your school to share your pictures with us. That's the best, easiest and safest way to have your pictures posted at GB Social Medias and Monthly Campaigns.
Where will your pictures be published? Social Media, GB Site and  Monthly Campaigns.
How  does it work?
1– Fill this form out (If you want to participate for specific projects) 
2- Download the authorization form here. (Required) 
3- Upload the Picture and  the Authorization form here.
Conditions
High definition photos
Use of official uniform or official GB Apparel which are available at gbwear.com
GB official mat color.  (if the pics is inside the mats)
GB official logo (if the pic shows your school logo)
Pics Suggestions:
 KIDS PICS
 ADULTS PCIS
 WOMEN PCIS
 Group Pics PICS
 Jiu-Jitsu Lifestyle  PICS
 TRAINING PIC
POSITIONS FOR GB TRAINING PLAN
CREATIVE PICS
JIU-JITSU FOR EVERYONE PICS
 COMPETITION  PICS