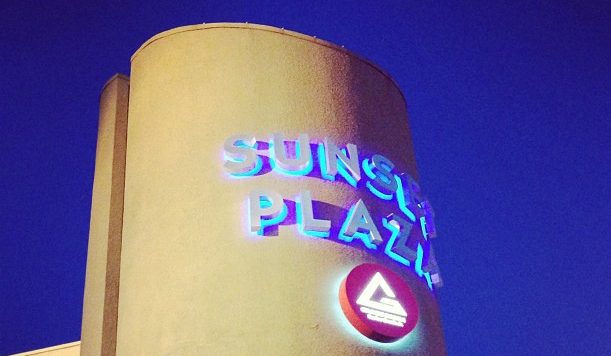 BJJ is Officially Off to Hollywood
Hollywood brings in thoughts of grandeur, fame and fortune. Where celebrities both "celebrated" for their fame and infamy has trod its walk ways. Beneath the hustle and bustle comes a break from the white noise. Gracie Barra opens in Hollywood.
The one who took the lead in bringing Gracie Barra to Hollywood is Mark A. Bradford.
Mark Bradford is a life long martial artist who began his grappling training under World Famous MMA Trainer Greg Jackson in Albuquerque, NM. Through Greg, he met Brazilian Jiu Jitsu Black Belt World Champion Alberto Crane. He began training Brazilian Jiu-Jitsu and progressed from white to black belt under the watchful eye of Professor Crane. He and his students have competed successfully in both BJJ Submission Grappling and Mixed Martial Arts competition. His students have gone on to compete and win at all levels of competition from local tournaments to the IBJJF Worlds and ADCC Trials. Mark is a former Program Manager and Head Defensive Tactics / Use of Force  / Physical Training Instructor for a federal law enforcement academy and has worked in law enforcement for the last 18 years.
His experience speaks loudly.
www.graciebarra.com:  Tell us how the idea of putting up a gym came about
Prof. Mark: I've always loved BJJ and I had been a professional trainer (Law Enforcement Instructor) for quite a while and had even re-wrote the defensive tactics curriculum for my agency. I had to move to Arkansas for a job assignment and Professor Crane encouraged me to begin teaching out there to spread Jiu Jitsu and so I would have training partners to help me get better. I began teaching and opened my first academy as  purple belt. In Arkansas, I really think I developed a knack for teaching jiu jitsu, probably due to my being a professional instructor and trainer for so long. Since that time, I have run an operated two Jiu Jitsu academies.
www.graciebarra.com: Hollywood: this sounds to be a very expensive place. Any celebrities in the gym lately?
Prof. Mark: Hollywood is very expensive! But, it is home for me! No big celebrities as of yet, but many of my students are aspiring to be, I know many of them will go on to be successful in their acting an music careers and I feel very privileged to share Gracie Barra Jiu Jitsu with them!
www.graciebarra.com: Jiu-Jitsu and competing. Can you tell us about your thoughts about it?
Prof. Mark: I love Jiu Jitsu and I believe competing can be a very important part of ones BJJ Journey. However, we all have our own reasons for studying Jiu Jitsu and for some, competing may not be as important as to others. It is not my job to decide for them, it is their job to decide which path they want to take and my job to help them be successful in whichever.
www.graciebarra.com: Any help that you have with the school?
Prof. Mark: My academy is located in the heart of Hollywood! Less than a block away from the Famous Grauman's Chinese Theatre and the Hollywood walk of fame! We have students of all levels that train here and have classes from early morning 7:00am  to late evening 8:30pm. I personally teach all the classes!
www.graciebarra.com: What is your personal philosophy about Jiu-Jitsu?
Prof. Mark:  I believe that Jiu Jitsu can change lives, but everything should be kept in perspective. My academy is for EVERYONE. Everyone should, if desired, to be given the opportunity to learn Jiu Jitsu. From the young and athletic to the older mature family man or woman that is looking for a fun physical activity to enhance their life! Jiu Jitsu should be fun and life enhancing. My goal is and has always been to make sure my students leave each class with a smile on their face! Oss!