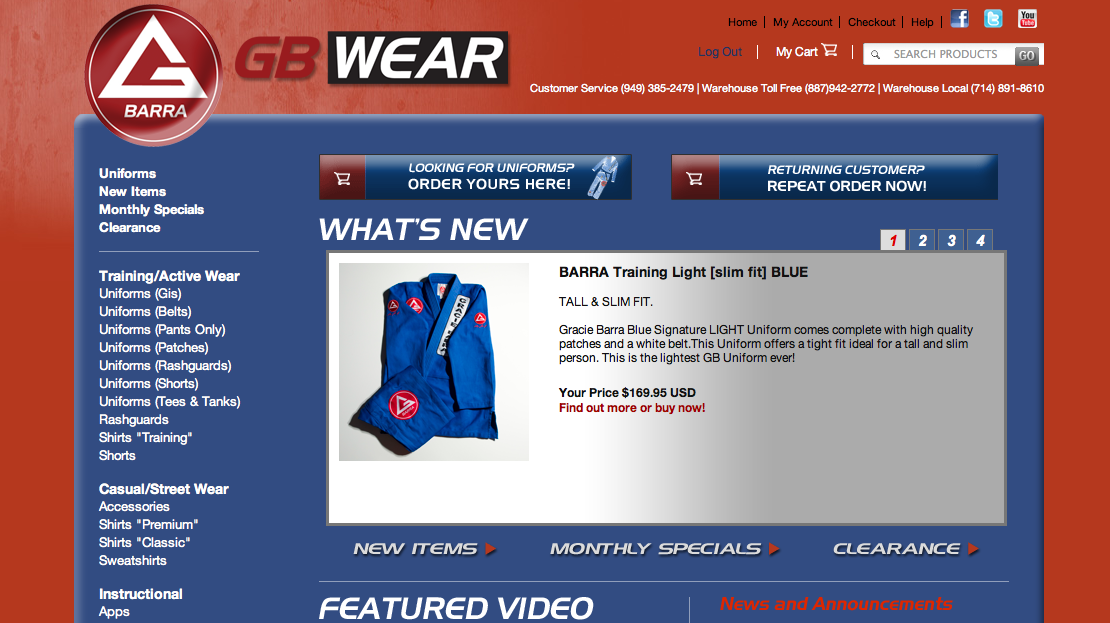 The creation of a wearable's division was a must in the big picture of Master Carlos' plans, and in 2002 at Barra da Tijuca, RJ the GB Wear's seed was planted. Today with GB's worldwide expansion the need for wearable's uniformity, high quality and consistency between schools just grows. Moreover, Master Carlos Jr.'s vision is that his teaching methods and philosophy are to be the same in each GB school and without wearable's division that could not happen.
Today at 4pm pst GB Wear is launching a new improved web store. The goal is to provide an even better service and support to our instructors, students and fans all over the globe!
Thanks for your continued support and loyalty.
Gb Wear Staff.