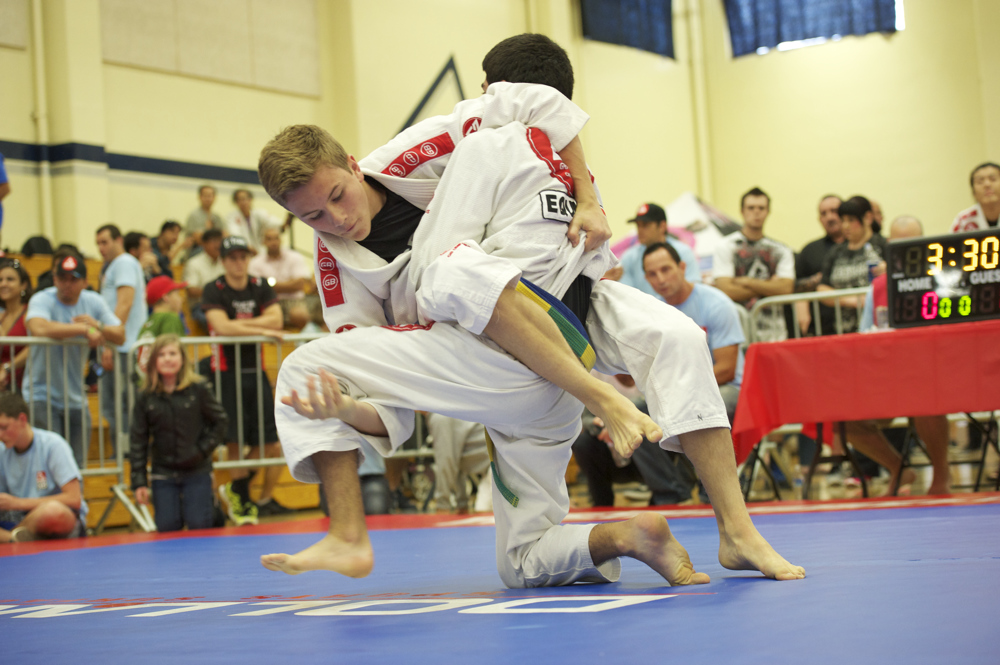 This Saturday, Feb 25, brought a sound Jiu-Jitsu lifestyle to the Northwood High School in, Irvine, CA where the GB Compnet 13 was held.
As the finest of the Gracie Barra Jiu-Jitsu techniques were displayed in the mat areas by over 500 boys, girls and adults, there was a huge, healthy gathering outside the mats involving practitioners, relatives, staff members and instructors of 34 schools that participated to the event.
A remarkable moment of the event happened when all instructors that completed the ICP course were certified to work in any Gracie Barra school in the world according to the principles and methods inked by Master Carlos Gracie Jr.
The gallery below brings some great moments of the party. Enjoy!