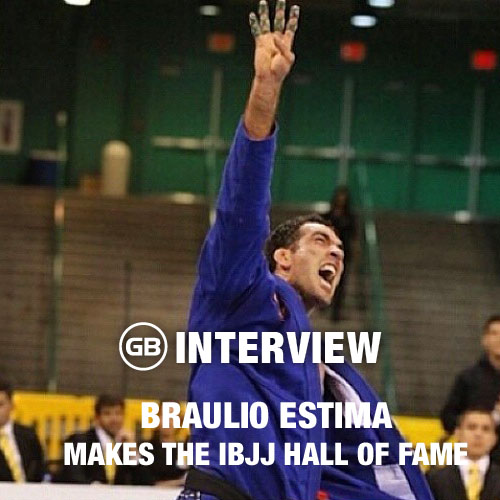 He is known as the beast of BJJ. From creative submissions, to undoubted wins over tough opponents, Prof. Braulio Estima has made it to the top echelon of the BJJ food chain. And he did it with finesse and hard work. Now, how do hard work and finesse go hand in hand? Quite simply: you decide to do it. Deciding to be great is one thing. However, the great Zig Ziglar once said, "you do not need to be great to start, you have to start to be great."

Prof. Braulio honored us with this short interview on what it feels like to be among the greats of BJJ.
GB Reporter: Professor, congratulations on being inducted in the hall of fame. How does it feel to be a part of it? Tell us about your journey and what it took to get there.
Prof. Braulio: It feels great, I really wanted to be part of it; as I'm getting older I didn't want to retire without being part of it. To win a world title in any sport four times requires a lot of hard work, commitment, and most of all focus… it's very easy to divert focus…. you gotta really have the will, work hard for it, and be prepared to go through any obstacle at any cost.
GB Reporter: Tell us about your BJJ philosophy now vs. when you first started.
Prof. Braulio: There are so many phases in the journey. In the beginning you want to be able to submit someone for the first time, then you want to be good in the academy, then test yourself in the competition and on and on… I've enjoyed every phase I went through. My philosophy, on the other hand, is still the same: to be good as I can possibly be, help people through BJJ, and prove to people that becoming a champion is something that can be achieved by anyone, you just need to train hard and don't be affected badly by any bad results. And if you ever do, realize that you are not a better person than anyone, you are just doing your job well.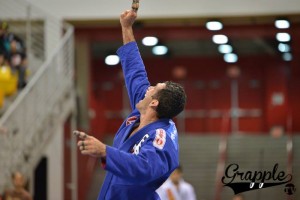 GB Reporter: For the newcomers, any advice?
Prof. Braulio: If you fall seven times, stand up eight times.
GB Reporter: Tell us about your MMA career.
Prof. Braulio: MMA is now in the past, only helping my friends and teammates now.
GB Reporter: We heard about the exciting match against Gracie Barra legend Prof. Romulo Barral…
Prof. Braulio: I had four fights before the final one. I was able to submit my three opponents. The same with the final match where I managed to win by points and I ended up locking a submission in the end of the match. I closed down with Romulo Barral for the second time. Last time he had the victory and this time I got the win. I'm happy to divide the title with such a legend and training partner… one of the best times in my life ;))