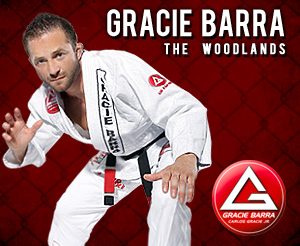 The Founder of Gracie Barra The Woodlands and Magnolia, Professor Chad "Robo" Robichaux will be fighting in a co-main event fight at Legacy Fighting Championships 11 which will be broadcast live from Houston, Texas on HD Net this Friday night.
Last year Professor Chad started a foundation for Wounded Combat Veterans called the Mighty Oaks Wounded Warrior Foundation, and he had Professor Todd Moore take over as head of his schools so that he could dediczte all of his time to his foundation.  Professor is using Jiu Jitsu to help the veterans.
we use the Gracie Barra methods and philosophy here in  Westcliffe, Co. our headquarters at a facility named "The Mighty Oaks Training Center."
Chad will be representing Gracie Barra as well as the Mighty Oaks Wounded Warrior Foundation
Be sure to tune in Friday to check out "Robo" in action!
Best luck Professor!