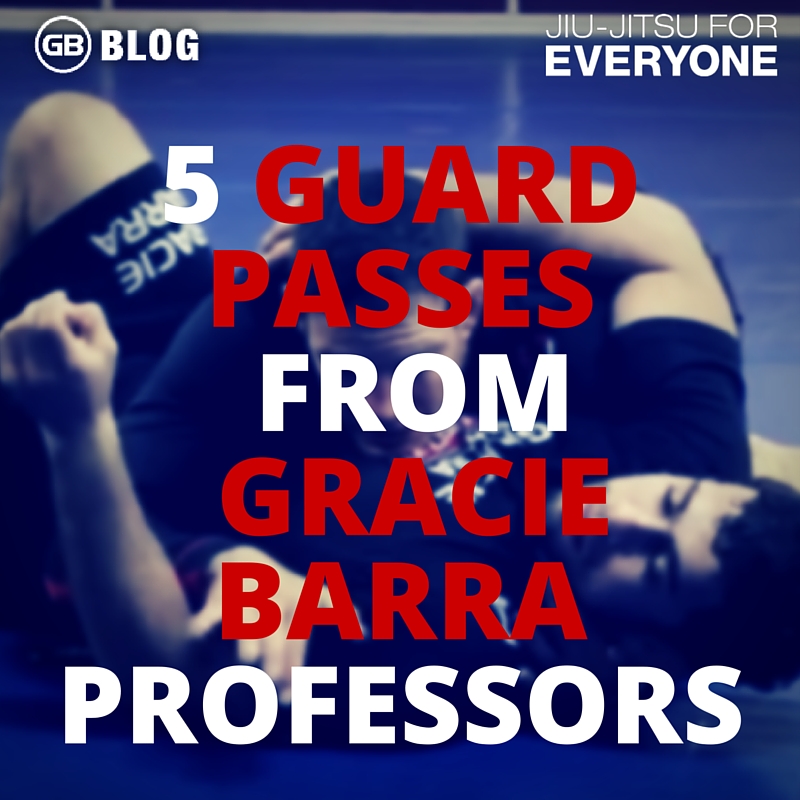 The  Gracie Barra Jiu-Jitsu YouTube channel is a great resource to keep uptodate with what is happening with the Gracie Barra network and also to learn technique from some of the top professors.
This week we will feature 5 different guard passes to address different guard passing situations in a match.
How to pass the:
De la Riva Guard
Open guard
Z-guard
Half Guard
read also: 3 Tips to Help Your Guard Passing
Here are 4 instructional videos by Gracie Barra black belt instructors:
1) Passing From Half Guard with Professor Fabiana Borges 
https://
2) Leg Drag Guard Pass Step-by-Step Breakdown with Professor Philipe Della Monica
https://
3) Deflecting the De La Riva Guard with Professor Carlos Lemos Jr.
https://
4) Z-Guard Pass with Professor Ricardo Almeida
https://
5) Half Guard Pass Sprawling the Hips
https://
What techniques would you like to see on the Gracie Barra Jiu-Jitsu YouTube channel?
Credits: Mark Mullen 
Gracie Barra Black belt based in Saigon, Vietnam
Twitter: @MarkMullenBJJ