Hey Team!
You know how the GB Association spends time developing really cool products to help market your school and to make your business look as professional as it is.
We are talking about: Banners, Posters, Flyers, Business Cards, Handbooks, Stickers, Envelopes, Guest Passes and Brochures.
Now we want to share some big news for the Holidays Season:
We have a brand new Marketing Store up and running!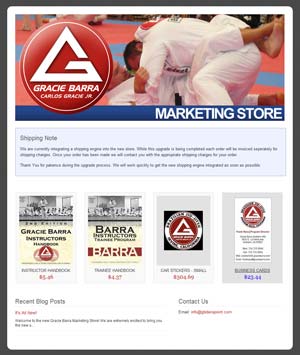 And there's more:
We put in a solid effort to find new suppliers so as to drastically slash prices!
For some products, we're talking about over 50% off!
That coupled with improved, one-business-day-response commitment to customer service means you will have a great experience of buying products that will support promoting Jiu-Jitsu for Everyone in your community.
PLUS: We are offering free shipping to Orange County, CA
Now send us an e-mail, get your password and start shopping!