GB Compnet Presents: Draculino Jiu-Jitsu Training Camp
Description: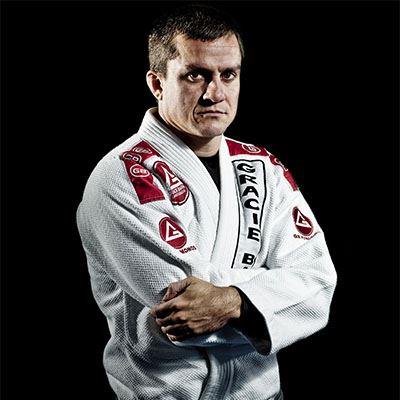 Get ready for the IBJJF World Championships Masters & Seniors
The Gracie Barra Competition Network is joining forces with the Gracie Barra Headquarters to host a special training camp one the worldwide renowned Jiu-Jitsu instructor Professor Vinicius "Draculino" Magalhaes. The Gracie Barra Black belt is not only one of the most accomplished competitors in GBs history but is the man who coached GB Champions like World Champion Romulo Barral, UFC Fighter Rafael Natal, among many others.  The training camp will support Gracie Barra students and Jiu-Jitsu athletes preparing for the upcoming Worlds Jiu-Jitsu Championships Master and Seniors to Take Place October 7th in Long Beach, California. * Any Gracie Barra student with minimum rank of blue belt can join and non competitors are welcome to join.
Any Gracie Barra student with minimum rank of blue belt can join the Draculino Training Camp that will take place at GB America in Irvine, CA October 1st to October 5th from 10.30am to 12.30pm.
Training Routine Designed by Professor Draculino
Oct 1st - Overall topic Open Guard Bottom, Sparring, specific drilling.
Oct 2nd- 10:30 to 12:30 pm- Overall Topic Open Guard Top, Sparring, Specific drilling
Oct 3rd - Overall topic Grip fighting, leg trips. Specific training attack defense dominant positions
Oct 4th - Overall topic Half Guard Top ( passes, sweep blocking and submissions), Specifi and training on subject.
Oct 5th - Overall topic. Strategy. Tips, debates and alignment for the competition day. Light training for questions and answer and weight control.
It is easy to register and costs only $100.00 for early registration.
All participants must register online by completing the form below and paying with credit card or paypal account. Keep in mind the space is limited to 50 participants and deadline for registration is September 30.
Training Camp Costs
To join the camp, participants must pay registration fee os $125.00.
Registration includes a free official GB Competition Shirt.
Gracie Barra Premium Schools and Gracie Barra Athletes who had 1st or 2nd place on IBJJF or WPJJC tournaments on the past 12 months receive one free ticket (ask support@graciebarra.com for the coupon code).
Hotel
We recommend the La Quinta Inn & Suites Irvine Spectrum located at 14972 Sand Canyon Ave, Irvine, CA. Phone (949) 551-0909. Website http://www.lq.com.
This hotel is located on a walking distance from the Gracie Barra Head Quarters where the training will happen. Identify yourself as being from Gracie Barra and reservations made before March 15 will cost $72. Usually four athletes share a room and can be well accommodated.