Gracie Barra Regional Conference Vancouver, BC
Description:

Gracie Barra Jiu Jitsu Regional Conference Vancouver, BC
Saturday, November 10, 2012 at Westin Grand Vancouver
Gracie Barra Association is hosting a special 4 hours conference for school owners, instructors and staff from British Columbia and surrounding states.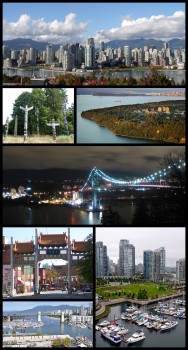 The event will provide cutting edge training and information on martial arts instruction school management, sales and marketing, as well as update all team members Gracie Barra's Plan and Strategy for the next years.
All people who play a role at Gracie Barra Premium schools will benefit tremendously from the presentations and training drills and acquire a better underdstanding of how internal structure of Gracie Barra and how to make the best use of it.
The owner of each premium school will receive a free pass to attend the event and school's staff can join at the reduced cost of 49.00 per ticket
The event agenda will be released soon...
Registration closes at 30 participants.
Venue : Westin Grand Vancouver Hotel
433 Robson St., Vancouver, BC V6C 279, Canada
Time: 3:00 PM to 7:00 PM
Special 25 Dollars discount for joining the seminar and the conference. We will send you the discount code as soon as you finish your registration below.
To register for the GB Vancouver Official Seminar Click Here