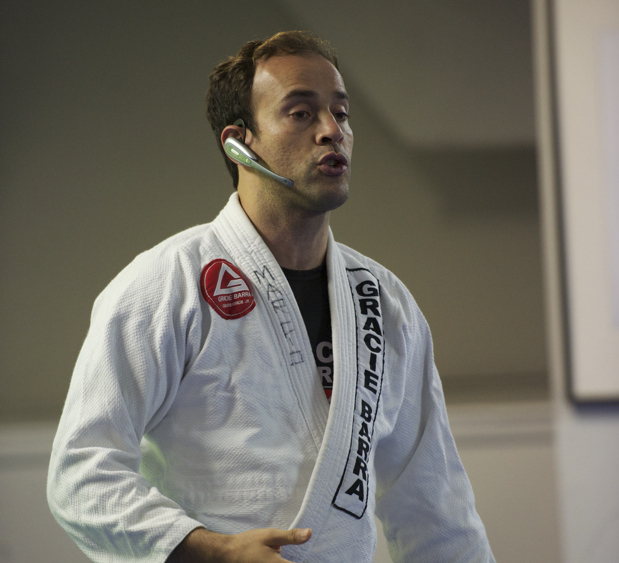 As a noisy train passes through the track right behind the Gracie Barra HQ, in Irvine, professor Marcio Feitosa holds his speech for a few seconds, and then resumes explaining how important is to know how to evaluate the students knowledge in order to become a successful instructor.
The above lecture was ministered live last week as part of the 2012 Instructor Certification Program, that heads for the final streak in the next weeks, when hundreds of participants will start the examination process.
The annual certification program is considered by Gracie Barra's founder, Master Carlos Gracie Junior, as one the most important actions towards the goal of having all GB schools around the world practicing the same standards.