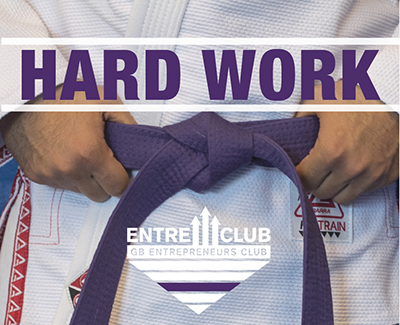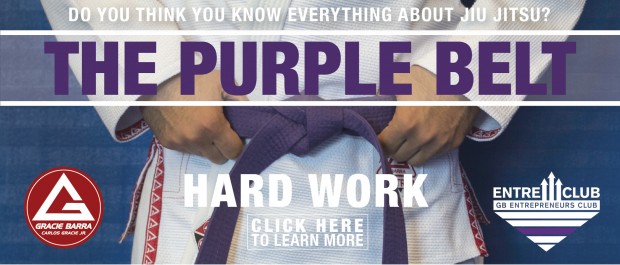 In order to get to the purple belt we must work very hard. Learn with your mistakes and do not let them discourage you. As a purple belt we tend to try to move faster than we should. The purple belt entrepreneur is the same.However, It is just like when we are on the mats, we need patience, knowledge and skills to get to a better position.
Here you have already gotten plenty of knowledge and every goal accomplished will take you closer to the brown belt.
The Purple Belt in BJJ: He/she has gotten plenty of knowledge and it is here that he/she starts to define his/her game and style. He is able to acknowledge his strengths and put them to good use.
The Purple Belt Entrepreneur: Here he/she learns the importance of good planning and begins to understand how business has to be conducted. He/she begins to work on leadership skills and gives his/her own touch to their business.
Stay on your path to success and be part of the Entrepreneur Boot Camp! 
Sign up and learn more about the Boot Camp

HERE

 
Check Out our Previous Campaigns Here: 
Learning to Learn: The White Belt Entrepreneur – Courage
Starting to Learn: The Blue Belt Entrepreneur – Perseverance