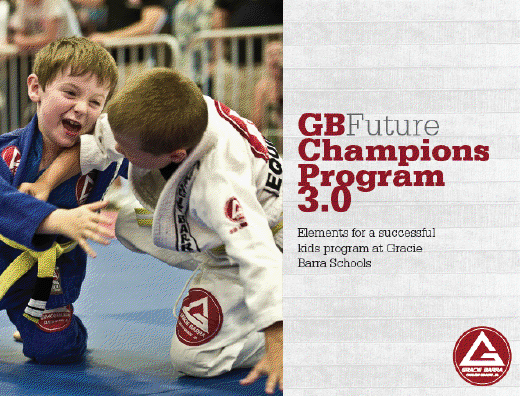 After months of hard work the GB Future Champions Program 3.0 Manual is now set for release!
Next week all of the premium schools will receive one copy of the Manual in the mail (if not please contact support@www.graciebarra.com).
The FCP 3.0 Manual will also be available for purchase on Gracie Barra's marketing website for $20.00plus shipping.
Having a strong kids program is crucial in the development of any Gracie Barra school and this manual will ensure that each school's Future Champions program will have the resources to reach it's full potential.