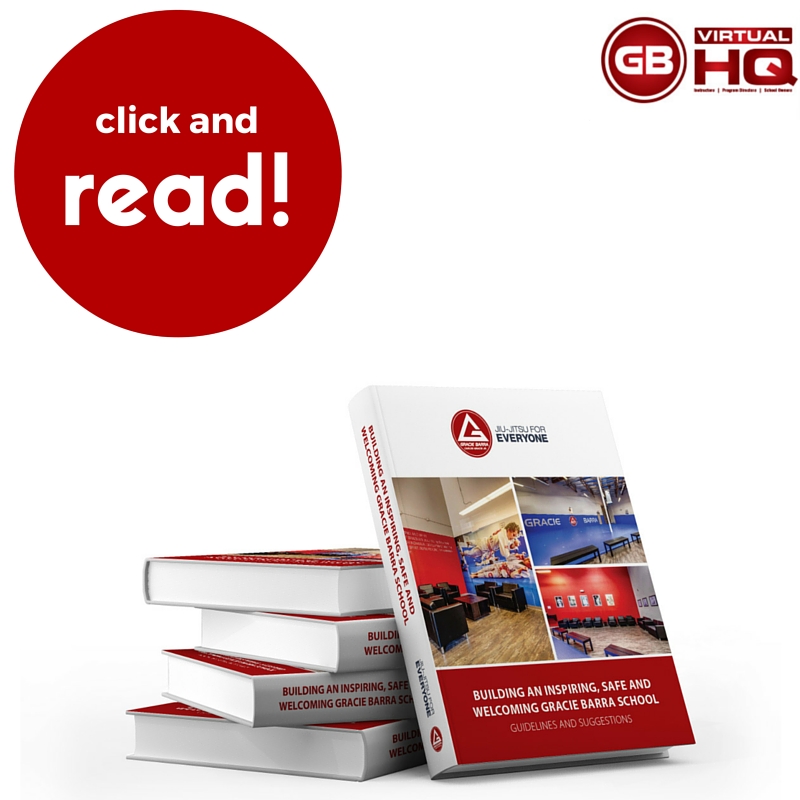 If you are reading this, you have a very important role at Gracie Barra. You have the responsibility of representing our legacy and bring the art of Brazilian Jiu- Jitsu for everyone in your community. Thanks for sharing our vision and making it possible for GB to be in one more city.
The E-BOOK you are about to read will teach you how to layout your school's facility so you can replicate the training environment I envisioned for each one of our students around the world. Our facilities must be inviting, welcoming, clean,organized, and most important, inspiring.
Every day, our students walk into our doors eager to learn and it is our duty to teach and inspire them to come back. We know Jiu-Jitsu can change people's lives for better and what drives us is the desire to do for others what Jiu-Jitsu has done for us.
Your school's facility plays a major role in shaping and enhancing the students experience. By following the requirements and guidelines set in this E-BOOK you are setting yourself, your school and your students to succeed.