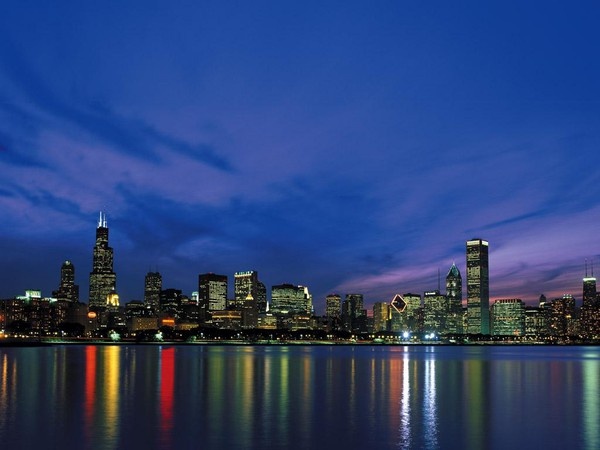 Gracie Barra Jiu Jitsu Warriors  Vies for the Title this Weekend
This weekend, Gracie Barra JiuJitsu once again will test the tides of the competing world as we send out our representatives to compete in behalf of the Gracie Barra schools.
As athletes, keeping our competitive edge up to par with today's breed of athletes is as important as learning the art itself. To keep our edge going, we require more knowledge. As experience being the best among all teachers, in Gracie Barra, we promote competing as as avenue for culmination of learning. In competing, there is no losing, but only learning.
This Saturday, on the 18th of August, the team lead by many Gracie Barra Professors from the Region. We are able to talk to some of them for a brief interview.
Professor Adem Redzovic and Professor Carlos Lemos Jr., and Professor Marcos Barros are heading to the Chicago Summer International Open very confident the team will once again display great technique, fine behavior and put forth all effort to win.
Amidst the rigorous training schedules, we were able to get in touch with the Professors themselves in charge of the preparations. Here's what they think about the tournament.
GB.com: Give us your thoughts on Gracie Barra's performance in the upcoming tournament?
Prof. Adem: We are excited to see our Students take to the mats and confront the challenge that they will have in front of them! We are sure they will be prepared to extract the important lessons and experiences that this weekend's tournament will brings
Prof. Carlos: I think gracie barra has been on a roll the past few months and,  We hope to continue with the momentum. The recent
training camps with Prof. Ze Radiola has inspired many of Gracie Barra's athletes and Professors, and relit the fire to compete amongst many.  This up and coming chicago open will have many of Gracie Barra's amazing Professors and athletes in attendance including Prof. Philipe Della Monica and recent middle weight world champion, Prof. Otavio Sousa, as well as so many up and coming hungry athletes from white belt up. It will be a great turn out as well as a fun ,safe ,and exciting learning experience for everyone.   
GB.com: How did you and/or your students prepare for the tournament?
Prof. Carlos: We being really busy with the opening of a new GB school over here in the Chicago land area "The Gracie Barra Downers Grove," we tried to "sneak" time in between our effort to open the school, and to train our guys. We did some sprinting workouts at the Swallow Cliff stairs once a week that greatly resembles the Gavea's Rock in Barra, Rio De Janeiro in terms of workout. On top of that, 2 days of hard training at our school here in the suburbs followed by a very intense day at the GB Chicago and a easy technical day again at the GB Downers, so We trained 4x per week plus the workouts for 8 weeks altogether.
Prof. Adem: Mentally we reinforced the importance of their "Intention". With the proper intention going into the tournament they have nothing to lose, they will only gain. Physically here in the Chicago area schools professor Carlos Lemos Jr, brought his competitors to GB Chicago once a week for an intense training session. This gave our competitors a chance to simulate competition scenarios as well as reinforce our team unity among GB schools in the area.
GB.com: Any final tips for the Gracie Barra athletes competing this weekend?
Prof.Carlos: Guys don't forget it's not about winning or losing but about "growing "as a Jiu Jitsu practitioner and as a human being. And to all of my fellow GB athletes:  we represent something much greater and honorable than all of us. Worship God, honor our legacy, have rightful intentions and victory shall accompany us anywhere we go.
Prof. Marcos:  Stay mentally focused , keep in mind what you are good at and dont worry what your opponents game is. Make them play your game warm up very well! Stay relaxed and Be yourself out there … win or lose keep competing that's how the sport grows and we all get better.