Official Gracie Barra Jiu Jitsu Seminar in Panama
Description:

Gracie Barra Jiu Jitsu Black Belt Seminar in Panama
Saturday, September 1, 2012
This July, Gracie Barra Jiu-Jitsu Students and Professors from Panama will meet for an unmissable seminar and lots of training. Some of Gracie Barra's best instructors will be getting together to teach a day of seminars and provide lots of cutting edge techniques as well as training tips for children, beginners and advanced adult students.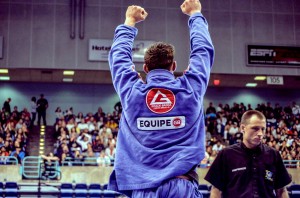 First part will be dedicated to Kids and Teenagers where students from ALL schools can learn techniques directly from Professor Flavio and receive anti-bullying training. Second part, a Fundamentals Seminar for white-belts (adults) where beginners from ALL schools can improve their basis for BJJ. Third Part, an Advance Seminar for Blue Belts and up from ALL schools where specific advanced techniques will be taught.Professors Flavio Almeida, Paulo Castro,  Hector Vasquez and Marcos Perez will join forces on Saturday, September 1st to teach and train with Jiu-Jitsu students from all over Panama.
For more information, please email diegogdep@gmail.com
Price for Kids and Teens $45.00, White Belts $60.00 and Advanced $80.00. Location is to be announced.
Take 1 minute to register now. Hurry up and sign up to save your spot!