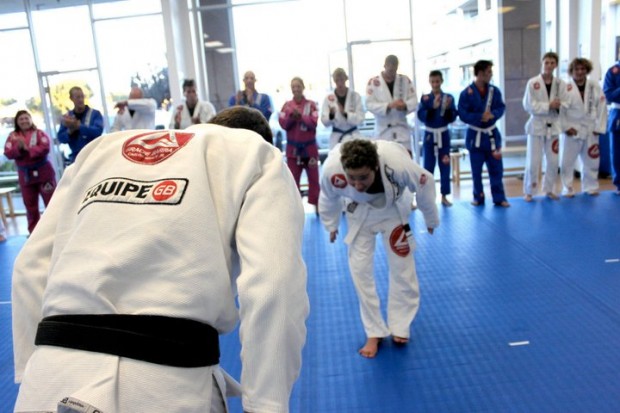 Setting the Right Culture at your Gracie Barra Jiu-Jitsu School
As mentors, we all have the direct responsibility towards our students. Our students rely on us for answers and direction. As leaders in the School, it is pertinent that we create an environment where feedback and training thrives. Brazilian Jiu Jitsu is a lifestyle. It's a choice. A great one. As leaders and mentors, we have to make sure that we are creating an environment where our students can grow and embrace the path of Jiu Jitsu.
The environment plays a huge role in encouraging our student's growth. It anchors on the principle of coaching and how we provide it to our students. Before a student opens himself for coaching, you must first establish the environment where they will be comfortable in receiving feedback and direction from. "Direction" here is defined as pointing them where they feel they would want to be. Not where you want them to be. You may convey the idea in what direction that you need to have your students take, but the most effective is to getting their buy-in by setting up a culture where the student understands where you think they can are able to be.
This is the usually mistake that leaders make in an organization. We usually set the goals for each student. I personally have committed this mistake in the workplace. The typical result is frustration and anxiety when the people that I lead fail to accomplish the GOALS that I have set up for them. It is not us who will be doing the bulk of the work, it is them who will do so.
So what is the best coaching environment?
 Up Close and Personal: The Miracle of a One on One
You notice than one of your students have not been going to the classes, or is falling behind in his lesson. So what do you do? Do you ask him why he hasn't coming in to the classes in front of other students? That is probably not the best idea. For one thing, you may never know what the student's answer to your question will be.
Suggestion: do a one on one session. In Gracie Barra, we have always offered added-value to our students in our schools. Our disposition towards giving more to them should be evident in how we interact with them. It is a surefire way to make them feel valued and wanted.